ID thief mimics victim down to driver
|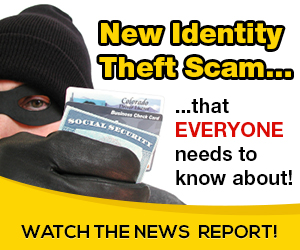 Local authorities are investigating an apparent case of identity theft in which the suspect was so thorough that he even had a driver's license mimicking that of the victim.
On Friday afternoon, an officer of the Cambridge Police Department took a telephone call from a Pickerington man filing the report.
The victim said that on June 15, LifeLock, an identity theft protection company, had contacted him to report that an unknown person had purchased four telephones at a telephone store in Cambridge. The total cost of the two iPhones and two Samsung phones was more than $4,000.
The victim said the store had a photo of the suspect.
The officer contacted an employee at the store who reported that, on June 15 at 3:54 p.m., an older, heavy-set, black man came into the store and purchased the phones.
The employee said the man had all of the proper documentation, including the driver's license and credit card with the victim's name on them. The man also had the victim's Social Security number, she said, adding that the suspect had an Indian accent.
The suspect billed the phones to the victim's Pickerington business. She said she followed the store's policy in the sale and that all of the documentation checked OK. She then provided the officer with a photo of the purchaser.
The officer compared photos of the victim and the suspect and was able see some similarities in their appearances. He forwarded his findings to the detective bureau for further investigation.
Source: on 2018-07-21 18:41:15

Read More At Source Site