Identity theft derails when man poses with 'his' new pickup truck, police say
|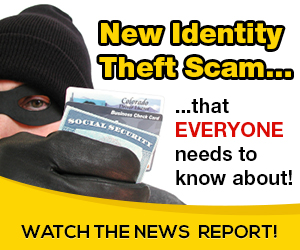 A 28-year-old man had all his paperwork in order when he showed up at a Lompoc, California, auto dealership Monday to purchase a new 2018 Toyota Tundra pickup truck.
"Driver's license, cred application, insurance, everything checked out and we had a red bow on the truck and a picture with him and he was on his way," Gavin Burkard, sales manager at Toyota of Lompoc told KSBY.
Except the identity Cameron Jacob Walden, 28, of Bakersfield, had used to buy the $69,000 truck turned out to belong to someone else, Lompoc police reported.
The promotional photo taken by the dealership of Walden giving a thumbs-up next to the pickup truck, complete with red bow, helped a private investigator hired by the dealership uncover his true identity, police said.
"If he didn't do some of the things he did, he might have got away with it," private investigator Joe Stetz told KSBY.
Toyota of Lompoc hired Stetz, of Gold Coast Investigations, to look into the purchase after being contacted by the person whose identity Walden had assumed, police reported.
Walden, who's on probation for possessing stolen property, was later spotted on security cameras at Kohl's in Santa Maria, California, reported KEYT.
The pickup truck was found abandoned in Maricopa in Kern County, California, KSBY reported. Walden had wiped down the truck with WD-40 to try to conceal his fingerprints, the station said.
Police are seeking Walden on suspicion of identity theft and unlawful taking or driving of a vehicle, police reported.


Source: on 2018-07-12 12:30:00

Read More At Source Site