Identity Theft Scam Costs Woman $1,800
|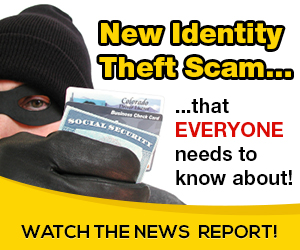 ADAIRSVILLE, GA — A Bartow County woman said she lost more than $1,800 in an online scam she was told would help protect her identity.
The woman met with a Bartow County sheriff's deputy on Thursday, Jan. 3 at her Adairsville home, and said she was scammed out of $1,850 in Google Play cards by people who "told her they were stopping hackers from hacking her identity," according to an incident report.
The woman said she was in Jacksonville, Florida, in late December and signed up for a website. Upon completing her profile, she could not access her account. She said she found a number to call for help.
"The person on the other line told her she was being hacked, and they needed her to send the information from Google Play cards as payment," according to the incident report. "They kept asking her for money via the cards in different conversations throughout the day."
The woman said she was informed that after the hackers were stopped, the money she paid for the efforts would be refunded into her account. She discovered the plot was a scam and became angry.
RELATED: Woman Loses $1,500 In Craigslist Scam
The Federal Trade Commission has several things you can do to avoid becoming a victim of scams, including never paying up front for a promise and avoiding using reloadable cards and gift cards. You can also check out the Better Business Bureau's 10 steps to avoid scams.
(For more news like this, find your local Patch here. If you have an iPhone, click here to get the free Patch iPhone app; download the free Patch Android app here)
---
Image via Shutterstock


Source: on 2019-01-07 11:41:15

Read More At Source Site