In the Wake of the Equifax Breach, a Bank Pushes Credit Freezes
|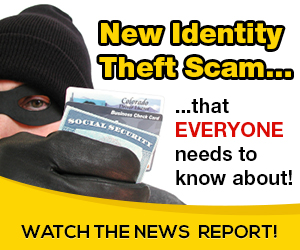 In the wake of a different breach in 2015, one top Experian executive resisted the call from consumer groups for it to offer freezes gratis to the victims. "The precedent set for offering free freezes would haunt all beaches going forward," he wrote in an email that either was missing a crucial letter "r" or trying to equate his industry's counterattacks with the storming of Normandy. "Doing as they request on either count will not satiate their hatred for Experian."
There were no picket signs or guillotines carved from ice here on freeze day, for Umpqua's relationship with Equifax is multifaceted. It buys lots of credit data from the company and its competitors, so it can determine which customers deserve loans and at what interest rate.
Nevertheless, when the company decided to embark on an effort to encourage better personal financial fitness, it felt like it had to advocate freezes forcefully. It checked with its own underwriters first, just to make sure it would not pose any problems if lots of people with frozen credit files started applying for Umpqua loans.
Those loan executives did not mind, given that the process for lifting a freeze temporarily is fairly straightforward as long as the credit bureaus' systems are working and borrowers have the PINs they need to thaw their credit files.
"If it takes an extra step, so be it," said Cort O'Haver, the bank's chief executive. "Everyone embraced it, and it would be tough not to agree with it because it's the right thing to do to protect customers."
So what does Mr. O'Haver think of Experian's view of freezes? I did a semi-dramatic reading of that email, which accidentally fell into the inbox of a consumer advocate, and I focused in particular on a section where the executive asserted that most people do not need freezes. Mr. O'Haver's eyes widened a bit. "Uh really? Oh man," he said. "Wow. That is not right."
An Experian spokesman said that the email did not reflect the company's position on the matter.
Before Mr. O'Haver and his colleagues could property educate customers about freezes, they had to get up to speed on the process of freezing a file themselves. Two employees, Katie Scott and Nicole Stein, dreamed up the concept of freeze day and served on the crew that assembled at headquarters on Friday to answer questions from other employees.
Ms. Stein put a stopwatch to her own efforts and found that it took just 24 minutes to freeze her credit files at Equifax, Experian and TransUnion. Another colleague, Jeremy Lang, created a themed playlist as a soundtrack for the day. Bruce Springsteen's "Tenth Avenue Freeze-Out'' was playing when I walked in to meet the team.
Questions from co-workers included whether you really have to freeze your files at all three credit bureaus. (Yes, you do, lest thieves find an opening with a company that checks credit at a bureau where you have not frozen your file.) Also, do both spouses have to freeze? (Yes, again.) And should people shopping for a mortgage wait before freezing their files? (Yup, as Ms. Scott had recently done herself.)
Out in the branches, or stores as Umpqua likes to refer to them, customers grabbed frozen treats out of an ice-cream bike known as an icicle tricycle and considered their options. James B. Lee, a retired physicist who also dabbled in work as a stagehand for local rock shows, does not use credit much anymore and was not interested in freezing his file.
He comes to Umpqua each Friday to balance his checkbook and nibble on the treats the bank serves. "If things balance, I get an extra cookie," he said.
Others seemed glad that the store displayed signs announcing Freeze Day, which reminded them of the Equifax breach months earlier. "When something terrible hasn't happened yet, you forget all about it," said Gordon Caron, a retired physician, who had made a midday stop with his wife. He eventually conferred with employees there, all of whom were dressed in gaudy holiday-themed sweaters.
Nationwide, other consumers have barely caught on. Only about 4.5 million people with Equifax credit files have cut off outsiders' access to them, according to the company, though that is up from a million or so before the breach.
Equifax told me it has no beef with Umpqua's Freeze Day and said it planned to introduce an app on Jan. 31 that will make cutting off and turning on access to a credit file easier.
"We're pleased to see an employer, especially one with a stake in the financial sector, taking steps to try to educate and empower their employees," said Paul Zurawski, senior vice president of external relations for Equifax. "A credit freeze is what's currently available and easiest for consumers to understand based on what's been promoted in the media.
If you too want to initiate a freeze, see the comprehensive guide I wrote this fall to protecting yourself after the Equifax breach.
Keep in mind, however, that freezes are not a silver bullet. They will not keep someone from trying to file an income tax return in your name to steal tax refund money, which happened to Umpqua's Mr. O'Haver. Nor can freezes prevent someone from trying to use your health insurance to get medical care without paying for it.
But freezes are, for the moment, the best of a handful of limited tools we have to keep identity thieves at bay, and given the amount of fraud in the world these days, it's not wise to remain unprotected. It's nice to see a major financial institution finally get up in public and say so.
Source: on 2017-12-15 20:38:37

Read More At Source Site