Investigations Newsletter: The Department of Justice Continues to Aggressively Pursue COVID-19 Related Fraud | Arent Fox
|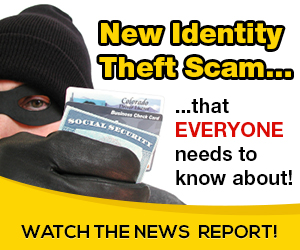 In addition to the ever-growing number of fraud charges brought in connection with the SBA's PPP program, recent indictments issued across the country in connection with Covid-19 unemployment benefits and economic injury disaster loans further evince the DOJ's continued priority to pursue Covid-19 related fraud.
Charges for Covid-19 Unemployment Benefits Fraud
The Department of Justice charged a Texas woman with wire fraud for her alleged participation in a fraudulent scheme to obtain Covid-19 unemployment assistance.  The CARES Act, previously described here, created a temporary federal unemployment insurance program, administrated in this case by the Massachusetts Department of Unemployment Assistance, called Pandemic Unemployment Assistance (PUA).  The PUA provides unemployment insurance benefits for individuals who are not eligible for other types of employment benefits.  According to the DOJ's press release, the defendant, a resident of Texas, improperly applied for the Massachusetts unemployment benefits, which she received via the Texas Workplace Commission, and she allegedly accessed other unemployment claims utilizing stolen identities to obtain benefits she was not entitled to obtain.
Another woman in California recently pled guilty to conspiracy and aggravated identity theft for submitting fraudulent unemployment insurance claims to the California Employment Development Department using the identities of current inmates at the Central California Women's Facility (CCWF).  The defendant, who was on parole, received personal identifying information of inmates at CCWF from a current CCWF inmate (who has also been charged), and then submitted unemployment insurance claims that falsely represented the inmates were working various jobs, even though the inmates were incarcerated and ineligible for unemployment benefits.
Read the DOJ's press releases here and here
Guilty Plea Entered in Connection with SBA Economic Injury Disaster Loan
A North Carolina woman recently pled guilty to wire fraud for fraudulently obtaining an Economic Injury Disaster Loan (EIDL) – intended for existing businesses harmed by the Covid-19 pandemic – based on false information.  Specifically, the defendant submitted a fraudulent loan application to the SBA for a dissolved online retail clothing sales business that contained false information about revenues and included a fraudulent tax document.  As a result, the defendant obtained a $149,900 disaster relief loan that she then used at retail stores and multiple diamond stores.
Read the DOJ's press release here.
Pharmacy Owner Sentenced to 36 Months for Health Care Fraud
The owner of a Queens, New York pharmacy was sentenced to 36 months in prison for participating in a health care fraud conspiracy, distributing Oxycodone, and engaging in illegal financial transactions after pleading guilty to these charges in September 2020.
According to DOJ's press release, for over three years the pharmacy owner falsely claimed to be a pharmacist and dispensed medications, including controlled substances and over 10,000 Oxycodone pills, with no medical oversight, and billed Medicare and Medicaid for these medications.  His pharmacy was reimbursed approximately $3 million from Medicare and Medicaid.  Additionally, he paid a licensed pharmacist to hold herself out as the full-time pharmacist at the pharmacy, even though she only visited the pharmacy sporadically.  That licensed pharmacist also pled guilty, in September 2020, for her role in the scheme, specifically to conspiracy to defraud Medicare and Medicaid and subscribing a false tax return.
Read the DOJ's press release here.
Source: on 2021-06-07 14:45:00

Read More At Source Site