Investors Bank, NY Giants introduce Big Blue Checking Crew
|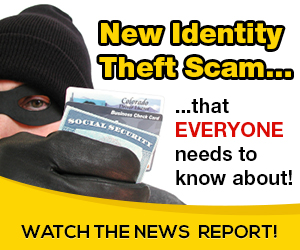 Investors Bank and the New York Giants, who embarked on a 10-year partnership in 2018, are celebrating their second year as a team with the introduction of Big Blue-branded debit cards and checking accounts.
On Wednesday, the partners introduced the Big Blue Checking Crew, providing members with debit cards and checks emblazoned with the New York Giants logo.
Additional features of the Checking Crew include free identity theft protection, cellphone insurance for up to three smartphones, a 20 percent discount on merchandise purchased at shop.giants.com, a mobile wallet supported by three major payment services, and exclusive access to the New York Giants weekly post-game "mini-podcast."
The New York Giants Checking Account was unveiled at a Signing Day event held at the Quest Diagnostics Training Center where Giants Chief Executive Officer John Mara opened one of the first such accounts.
"The Giants and Investors Bank share the belief that our fans and their clients deserve an exceptional level of service, and we are both dedicated to achieving that goal," Mara said in a prepared statement. "This expanded partnership will allow both the Giants and Investors Bank to continue to serve our communities in an innovative and transformative way."
The partners are also embarking on a joint corporate social responsibility program this season that will find the Short Hills-based financial institution donating $250 to the not-for-profit Court Appointed Special Advocates for Children of New Jersey (CASA New Jersey) for every touchdown, field goal or safety made by the Giants.
"Our bank continually strives to develop new and exceptional ways to serve our consumer and business clients, which is why Investors Bank is linked to the New York Giants," Kevin Cummings, chief executive officer of Investors Bank, said in a prepared statement. "We are solidifying the relationship with the fabled Big Blue team by launching our checking account, which enhances the legacy of each organization.
"We are also grateful to be one of the only regional banks in America to partner with an internationally-known, professional football franchise," he added.
You can become a member of the Blue Crew at any of Investors' 147 branch locations.


Source: on 2019-08-14 08:33:45

Read More At Source Site