IRS' "Dirty Dozen" and what to watch out for this year – Central Valley Business Journal
|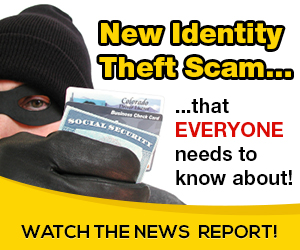 Each year the Internal Revenue Service releases a list of 12 common scams that the IRS is on the lookout for in the coming year.
The list includes some items that aim to take advantage of the public at large (i.e. phone scams, identity theft) and for which the IRS is warning the public and those scams that are designed to harm the IRS (i.e., padding deductions, falsifying income) which the IRS warns taxpayers to avoid. This year's "Dirty Dozen" includes:
Scams against taxpayers
Phishing scams: Be on guard against fake emails or websites requesting personal information. The IRS will never initiate contact via email and any links in an email supposedly from the IRS will likely contain a virus designed to steal personal information.
Phone scams: If the IRS contacts you by phone and you are unaware of any reason for such call, instruct the caller that you will call the IRS back at the number listed on the IRS website. The IRS will not threaten police arrest, which is often threatened in scam calls.
Identity Theft: Protect your information as identity theft continues to be a danger in today's digital world.
Return preparer fraud: The IRS warns to watch out for return preparers that are unqualified or are only setting up shop to perpetrate refund fraud, identity theft and other scams that hurt taxpayers.
Fake charities: Groups with names familiar or similar to nationally known organizations often attempt to lure individuals into making donations to charities that are not legitimate. Claimed deductions to such fake charities will be disallowed.
Scams against the IRS
Inflated refund claims: Taxpayers should be exceptionally skeptical of anyone promising inflated refunds in return for a percentage of the refund.
Excessive claims for business credits: This year the IRS specifically warns taxpayers from improperly claiming the fuel tax credit and the research credit and will be looking for taxpayers improperly claiming other credits.
Falsely padding deductions: As always, the IRS will be reviewing returns to watch for those taxpayers that are padding deductions in order to pay less tax.
Falsifying income: Why would someone falsify income and claim more income than they earned? In order to qualify for credits for which they would not have qualified for without the false income.
Abusive tax shelters: The IRS reiterates a commitment to stopping complex tax avoidance schemes. Remember, if a tax avoidance structure sounds too good to be true then it usually is.
Frivolous tax arguments: Tax arguments advocating the refusal to pay any taxes to the IRS have consistently been thrown out by the courts. Accordingly, the IRS will not recognize any such arguments and assess a penalty of $5,000 for filing a frivolous return.
Offshore tax avoidance: A recent emphasis of the IRS, the IRS is continuing to take action against taxpayers that hide money and income offshore. The IRS offers the Offshore Voluntary Disclosure Program to enable taxpayers who have previously hid money and income offshore to voluntarily disclose this fact and catch up on their filing and tax obligations. If the IRS catches a taxpayer with an offshore tax scheme prior to the taxpayer voluntarily coming forward, criminal tax evasion charges are a likely result. Please note that the IRS is discontinuing this Disclosure Program this year so if you have not taken advantage of it yet you are about to run out of time.
Concerning those scams perpetuated against the IRS, remember, when you sign a tax return you are signing under penalty of perjury. Accordingly, intentionally filing returns with false information can lead to penalties, audits, or worse, criminal charges. Accountants can be relied on to advise how certain information may be listed on a tax return but be extremely cautious if a tax preparer advises you not to list something or to state false information because it is "unlikely" that you will be caught. Additionally, an accountant is not an auditor of your return, you are responsible for the information listed. Always ask your accountant for his advice if you have any questions. If you are having difficulties dealing with the IRS, contact competent counsel before it is too late.
– Keith R. Wood is an Associate at Calone & Harrel Law Group, LLP who concentrates his practice in Bankruptcy, Tax Collection, and Corporate, Partnership and Limited Liability Company law matters. Mr. Wood may be reached at (209) 952-4545 or [email protected]
More from the Central Valley Business Journal
Source: on 2018-04-15 12:52:30

Read More At Source Site