Lawmakers expected to offer new version of IRS bill without 'Free File' provision
|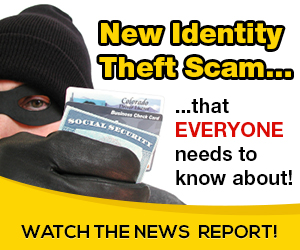 House lawmakers are expected to offer a new version of a bipartisan IRS reform bill that drops a controversial provision that would codify the agency's "Free File" program.
Rep. John LewisJohn LewisPelosi receives John F. Kennedy Profile in Courage Award Schumer calls on McConnell to hold vote on Equality Act House approves anti-LGBT discrimination Equality Act MORE (D-Ga.), the chairman of the House Ways and Means Subcommittee on Oversight, said Wednesday that "that's the direction we're moving." And a spokesman for Democrats on the committee said a new version of the bill is expected to be introduced.
The House in April passed by voice vote a bill aimed at making targeted improvements to the IRS in areas including taxpayer services, taxpayer rights during the enforcement process, and identity theft protection. Versions of the bipartisan bill also easily passed the House last year.
But a provision in the bill to codify the IRS's Free File program — in which the agency partners with tax-preparation companies to have those businesses offer free software to low- and middle-income taxpayers — has drawn concerns, particularly from Democrats.
Some Democrats want the IRS to instead create and offer its own free electronic tax-preparation services. And a series of articles in recent weeks from the investigative news outlet ProPublica have found that tax-prep companies have taken steps to hide their options under the Free File program, raising concerns from lawmakers on both sides of the aisle and prompting the IRS to launch a review of the program.
Politico first reported that a new version of the bill is expected to be introduced.
A Democratic aide told The Hill that the expectation would be for the House to pass a version of the bill without the Free File provision and then send it over to the Senate.
Senate Finance Committee Chairman Chuck Grassley
Charles (Chuck) Ernest GrassleyRepublicans offer downbeat view on blocking Trump's Mexico tariffs Republicans offer downbeat view on blocking Trump's Mexico tariffs The Hill's Morning Report – Trump savors British teas, tiaras while armed with Twitter MORE (R-Iowa) told Bloomberg Tax on Tuesday that the only way the IRS modernization package could pass the Senate is if it drops the Free File provision.


Source: on 2019-06-05 11:33:45

Read More At Source Site