Leading Firms Launch Cross-Sector Coalition to Address Critical Identity Policy, Technical and Business Challenges
|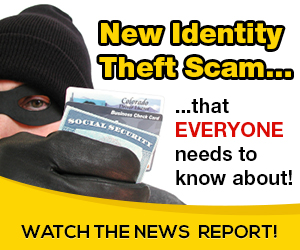 Founding members of the coalition include recognized leaders from diverse sectors of the economy, including financial services, health care, technology, telecommunications, fintech, payments, and security. These companies include Aetna, Bank of America, IDEMIA, JPMorgan Chase, Kabbage, Mastercard, Onfido, PNC Bank, Symantec, US Bank, and Visa.
"Recent breaches have made clear that many of the legacy systems we depend on for identity verification and authentication are vulnerable and outdated — inhibiting digital commerce and increasing risk for consumers and businesses alike," said Jeremy Grant, coordinator of the Better Identity Coalition and former head of the National Strategy for Trusted Identities in Cyberspace (NSTIC).  "As government contemplates new policies to improve the quality of digital identity in the United States, the Better Identity Coalition is bringing together leading companies to help policymakers develop innovative ideas that improve security, privacy, and convenience for all Americans." 
In its initial months, the Better Identity Coalition will aim to:
Engage with government to identify where the coalition's input would be most timely and effective.
Outline the challenges associated with first-generation identity verification and authentication tools.
Identify regulatory, policy, or technical barriers that inhibit companies or government agencies from improving these tools.
Develop new policies and initiatives that can help government and industry deliver next-generation identity solutions that are not only more secure, but also improve privacy and the customer experience.
The coalition is an initiative of the Center for Cybersecurity Policy & Law, a nonprofit organization dedicated to promoting education and collaboration with policymakers on policies related to cybersecurity.
For more information on the Better Identity Coalition, visit www.betteridentity.org.
About the Coordinator
Jeremy Grant, coordinator of the Better Identity Coalition, established and led the National Program Office for the National Strategy for Trusted Identities in Cyberspace and served as senior executive advisor for identity management at the National Institute of Standards and Technology. In that role, he led the White House's initiative for government to partner with the private sector to catalyze a marketplace for more secure, easy-to-use, privacy-enhancing identity solutions for online services. He is currently managing director of technology business strategy at Venable LLP.
Reactions from Founding Coalition Members
"Conventional authentication controls using passwords are becoming obsolete due to the availability of credentials to cyber criminals, which gives our industry the opportunity to evolve to more effective identity management solutions. The Better Identity Coalition will improve awareness and education for policy makers and enterprises to embrace advancements in identity management capabilities."
– Jim Routh, Chief Security Officer, Aetna 
"For over 60 years IDEMIA has worked with government agencies to secure and protect the identities of American citizens.  We bring innovative biometrics-based solutions to secure both on-line and in-person transactions for enhanced security and privacy.  We are proud to work together with the Better Identity Coalition on these important initiatives." 
– Edward Casey, Chief Executive Officer of Identity & Security Business Unit, IDEMIA
"In our increasingly digital world, it's critical to establish and maintain trust with those using a company's products and platforms. That starts with keeping their identity and other personal information secure. In this group, we'll draw on our experience in developing cross-industry standards and world-class solutions. The goal is to help policymakers create an environment where businesses can deliver against and exceed consumers' expectations."
– Tucker Foote, Senior Vice President, Mastercard
"Historically, the means of verifying our identities has been stuck offline – making those identities hard to utilize and putting users at a high risk of fraud. But now, the technology exists that can change that, verifying identities with greater accuracy than the human eye. Machine Learning can help securely bring identities online, quickly spotting and preventing fraud and enabling the encryption of data to protect privacy. We're looking forward to working with the Better Identity Coalition so we can all safely access the services we love without having to risk our precious personal data."
– Husayn Kassai, Co-founder and Chief Executive Officer, Onfido 
"PNC is proud to be among the founding members of the Better Identity Coalition, working to improve security for all Americans.  As a Main Street bank, PNC is committed to dedicating the right resources, and delivering the products and services that best serve and safeguard our customers."
– Deborah Guild, Chief Security Officer, PNC Bank
"Identity authentication and protection are complex topics that impact everyone and every business.  We are looking forward to working with the Better Identity Coalition and policymakers to help find innovative solutions for consumers to stay ahead of criminals and better protect themselves from fraud and identity theft."
– Fran Rosch, Executive Vice President and General Manager, Consumer Business, Symantec
"As the opportunities created by digital commerce grow, so to do the number and variety of cyber threats we face. Too often, we have relied on outdated modes of security to keep us safe from these attacks. As static passwords prove inadequate to the task of protecting our digital identities, companies like Visa are working on smarter authentication and security tactics using biometrics, EMV chips, tokenization, AI-based predictive analytics, and device identification to keep payments private and safe."
– Ellen Richey, Vice Chairman and Chief Risk Officer, Visa
View original content:http://www.prnewswire.com/news-releases/leading-firms-launch-cross-sector-coalition-to-address-critical-identity-policy-technical-and-business-challenges-300605046.html
SOURCE Better Identity Coalition
Related Links


Source: on 2018-02-27 11:18:45

Read More At Source Site