Learn To Protect Your Identity, Avoid Scams In Berwyn
|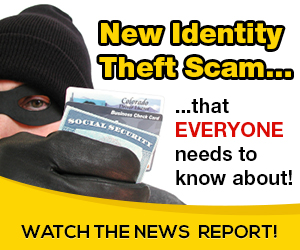 BERWYN, PA — Scammers target everyone in various way. From online sales to fake IRS calls, grandchildren in danger to fake solicitations, they will stop at nothing to bilk victims out of their hard-earned money.
Luckily, the Easttown Township Library is hosting a discussion to prevent you from falling victim to these criminals.
At 1 p.m. on Thursday, Jan. 16, the library is hosting an event called Avoiding Scams & Identity Theft
PA Banking and Securities will present the workshop to help people avoid common scams and reduce their risk of identity theft.
Attendees will learn how identities are stolen or compromised, what you should do if this happens to you, and how to stop future theft from occurring.


Source: on 2020-01-10 15:15:00

Read More At Source Site