Letter: Thanks to tournament sponsors | Letters
|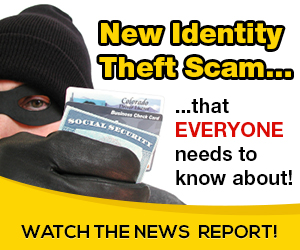 The Jerome Country Club Member Guest committee would like to thank the following sponsors for their generous assistance in making the Jerome Member Guest and Ladies Invitational tournaments a big success in 2020.
Major Sponsor: Lytle Excavation, LLC
Gold Sponsors: Idaho Scapes; Agropur; Solitude Fly Company; ABC Seamless Siding; Bunn Insurance Services; Black Pine Cabinets; Magic Valley Paving, LLC; First Federal Bank; Black Oil Company; Magic Electric Plumbing & Heating; D. L. Evans Bank; Idaho Central Credit Union; and Gordon and Judy Prairie.
Other Sponsors: Tec-Distributing, LLC; Moss Greenhouses, Inc.; Pete and Janet Cantor; Standlee Premium Western Forage; JCC Men's Association; Magaw Shafer Oil; TOK Commercial; Equity Northwest Real Estate; Northwest Seed; John Yore; Title Fact, Inc.; Snake River Auto Body & Paint; Interstate Battery Systems Idaho; OK Auto Systems Centers; Willow Creek Ranch; Farnsworth Mortuary; Perkins Lawn Care; Ataraxis; Scarrow Meats; Berry Landscaping; Advanced Collection Technology; Dusty and Courtny Allison; Steve and Marilee Allison; James Ray Construction; Limelight Golf Carts; Northwest Farm Credit Service; Jaker's of Twin Falls; Travelers' Oasis Truck Plaza; Gem State Realty; Farmers National Bank; Hall and Associates; Jerome CC Golf Shop; Hub International; ASAP Logistics; Precision Aviation; Jerome High School Golf Team; Paul's Auto Repair; LDE Electric; Consolidated Electric Distributors, Inc.; Rocky Mountain Energy; Brennan's Carpet & Design; Pro Flame Propane; Byron Wood; Gary Larson; E.H.M. Engineers; Birkshire Hathaway Idaho Homes & Property; John O. Fitzgerald, II, PC; Senator Jim Patrick; Edward Jones (Christian Tartar); ServiceMaster; Brizee Heating & Air Conditioning; Schwan's Home Services; Party Center; Prescott Craig; Caddy Shack Bar and Restaurant; and Wills Toyota.
Source: on 2020-12-19 04:33:45

Read More At Source Site