Local RCMP provide tips during Fraud Prevention Month
|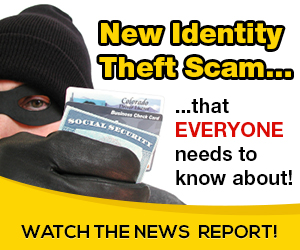 March is Fraud Prevention Month; designated by the Alberta Community Crime Prevention Association (ACCPA), and in wake of COVID-19 this year the RCMP is moving their initiatives online. 
Through their social media platforms, the ACCPA and RCMP, are covering a wide range of topics such as phone scams, cyber-crime and identity theft, with tips on how Albertans can protect themselves from falling victim to fraud. 
RCMP Media Relations Officer, Corporal Tammy Keibel says that fraud is a common occurrence across the province, and she is strongly urging Albertans to take preventative measures to keep themselves safe. "Last year the Alberta RCMP investigated a total of 10,504 reports of fraud with 915 cases in March 2020 alone," says Keibel. "Fraud prevention is key to keeping you and your loved ones' financial and personal information safe."
Keibel says that far too often fraudulent cases go unreported because the victims are too embarrassed to report them. She says that fraudsters have been known to circulate easy scams that have worked for them in the past.
"A lot of what we see currently are frauds fronting as banking or credit card services, government agencies and customer service representatives," says Keibel. " They're posing as seemingly trustworthy sources to con victims into providing their personal and, in most cases, financial information."
Keibel outlines some tips on how to spot a scam. She says that you should be wary when personal or financial information is requested via text or email, as well as calls from unfamiliar numbers, and emails from unknown addresses.
Some other tips Kiebel shares on how to spot a scam are:
Online or over the phone requests for immediate payments or money transfers

Pre-recorded phone messages or voicemails from banks or government agencies.
Keibel says that there are resources available to help if you think you may be targeted.
"If you're not sure if you are being targetted by a scam, you can always check with family or friends," says Keibel. "You can go to the Government of Canada website to learn about common scam-types and how to protect yourself against them."
Keibel recommends getting in touch with your bank and credit card company if you believe your personal or financial information has been compromised, as well as reporting the incident to local law enforcement.
Albertans can follow the hashtag #FPM2021 on various social media platforms to find resources and fraud prevention information.
Source: on 2021-03-09 12:15:00

Read More At Source Site