Luzerne County adds 911 staffers, putting dent in vacancies
|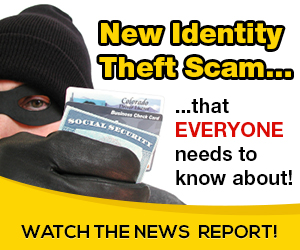 Luzerne County hired eight 911 telecommunicators in November, although the net increase was seven because another one left, the latest monthly personnel report shows.
The department has been trying to address vacancies by beefing up advertising. After factoring in the new hirings, 10 positions are still open, said agency Executive Director Fred Rosencrans.
Telecommunicators must process incoming emergency calls and dispatch police and other emergency personnel, he said. The job posting is under the human resources section at www.luzernecounty.org.
The new telecommunicators, all hired at $15.53 per hour, according to the report: Xylina M. Beck, Meagan Freeman, Shannon Holohan, Michael Llewellyn, Matthew R. Morris, Jessica Reichart, Jessica Snyder and Victoria Tansley.
Telecommunicator Donna Sipple resigned.
Hires, departures
Nine other employees were hired last month at the following hourly compensation: Genesis Arias, deputy sheriff, $15.36; Melissa Berliner, Children and Youth social services aide, $14.14; Donald Fuller and Lori White, prison nurses, $25.33; Alexandra Gleco, Children and Youth clerk/typist, $12.68; Gene Kahley, assessment property field investigator, $13.64; Max Lubin, assistant public defender, $25.44; Kimberly Maga, public defender clerk/stenographer, $15.36; and Thomas Petlock, 911 technical support specialist, $15.05.
Two Mental Health/Developmental Services workers resigned — fiscal officer Diane M. Lonzetta and caseworker Julia Machinshok.
Prothonotary microfilm technician Kevin Coughlin retired.
Promotions
Nine workers transferred to new positions, including four in the sheriff's department, the report says.
Two advanced to sheriff sergeants — Timothy Janosco, at $17.11 per hour, and James P. Joyce, at $22.20. The other two are now sheriff corporals — Donald Kreseski, $20.13 per hour, and Jason Volciak, $21.86.
The other five position transfers along with the new hourly pay: Colleen A. Boyko, aging care manager 3, $18.90; Jennifer Donahue, Children and Youth clerk/typist 2, $12.83; Marvin Jones, prison corrections officer 1, $15.88; Dane Whitesell, road/bridge equipment operator, $14.42; and James Yamelski, prison corrections officer 1, $17.32.
Election board
Republican John Newman last week presented the county election board with a resume applying for a board seat vacated by Lewis W. Wetzel.
Unlike the four other board members, the Republican Wetzel was not chosen by county council. The county's home rule charter says the two Democrats and two Republicans appointed by council must select someone of any affiliation to serve as a fifth board member and board chair.
Board Vice Chairman Peter Ouellette said the process to fill the seat has not yet been finalized and must be reviewed with county assistant solicitor Michael Butera, in part because Wetzel's term only ran through Feb. 20.
Newman had served on the board in the past.
Manager forum
As required under the home rule charter, county Manager C. David Pedri will hold his fourth annual public forum at 5 p.m. Dec. 17 in the courthouse rotunda.
In past forums, Pedri presented highlights of the year and provided citizens with an opportunity to ask questions and provide input.
Luzerne County Courthouse
Reach Jennifer Learn-Andes at 570-991-6388 or on Twitter @TLJenLearnAndes.


Source: on 2019-12-09 02:41:15

Read More At Source Site