Maryland officials discuss ways to prevent consumers identity theft and fraud
|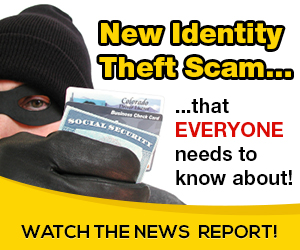 SILVER SPRING, Md. – A consumer forum brought Maryland officials together in Montgomery County to talk about the needs to protect yourself from theft and fraud.
The director of the Montgomery Office of Consumer Protection explains new technology is like a double-edge sword.
The old scams never die; they just go high-tech. "Pickpocketers no longer have to reach into our pockets to steal money because our computers, and our phones, are our new wallets," said Eric Friedman, Office of Consumer Protection member.
Although it might be convenient to use currency apps and online banking, officials warn you to watch out. Montgomery County Consumer member, Zain Majumder, informed: "If you stay responsible and be safe, there will be a lower risk."
Officials say be proactive and change passwords; look for unusual activity on all of your accounts and check your credit report every year. Maryland Attorney General, Briah Frosh, said in just a year, they received nearly 40,000 calls from consumers who have been scammed.
Frosh also stated that starting in October, Maryland residents can freeze their credit for free, and there were plenty of resources at the Consumer Protection forum to help or prevent victims of fraud.
Conflict Resolution Center member, Dani Gillespie, told us about their organization: "We're here so they have a voice, and that they are protected; and the county is here to support them." Friedman added, "We just really want to help all consumers protect themselves from identity theft, internet scams and financial crimes."
For more information on how to protect yourself from identity theft visit: https://www.montgomerycountymd.gov/ocp/
Source: on 2018-07-24 23:33:45

Read More At Source Site