Mazzochi Hosting Online ID Theft Seminar
|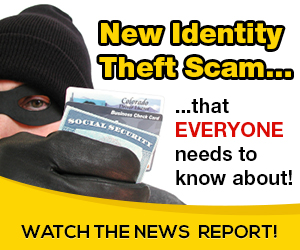 This post was contributed by a community member. The views expressed here are the author's own.
In light of the uptick in identity theft and fraud in Illinois, State Representative Deanne Mazzochi (R-Elmhurst) is hosting an online informational identity theft prevention and protection workshop to help residents avoid becoming a victim.
The seminar will be on Wednesday, February 10th at 5pm and will be taught by a member of the Illinois Comptroller's Office. Residents can participate in the seminar via Zoom or Facebook live. To register for the webinar via visit RepMazzochi.com.
At this seminar you will learn how to identify potential scams/fraud, protect yourself against identity theft, and understand the importance of securing your personal information. There will also be an update on fraudulent claims being filed through the Illinois Department of Employment Security (IDES).
"We need to do a better job of protecting our residents, especially at IDES, from identity thieves," Rep. Mazzochi said. "In the meantime, arming them with this information will be incredibly helpful."
When in person events are safe for seniors once again, Rep. Mazzochi plans to hold an additional identity theft event geared towards this particularly susceptible population.
The views expressed in this post are the author's own. Want to post on Patch?
The rules of replying:
Be respectful. This is a space for friendly local discussions. No racist, discriminatory, vulgar or threatening language will be tolerated.
Be transparent. Use your real name, and back up your claims.
Keep it local and relevant. Make sure your replies stay on topic.
Review the Patch Community Guidelines.
Source: on 2021-02-02 14:41:15

Read More At Source Site