Michigan offering more help for identity theft victims
|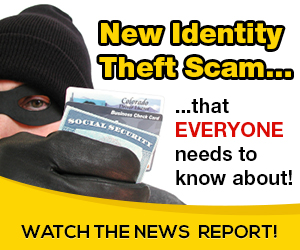 LANSING, Mich. (WJRT) – The Michigan Attorney General's Office is stepping up the amount of advice and assistance offered to identity theft victims.
Attorney General Dana Nessel announced Thursday she is creating the Michigan Identity Theft Support to provide advice for how to avoid becoming a victim and some recommended steps people should follow if they believe someone stole their identity.
The MITS website spells out six steps to help people determine if they are an identity theft victim and what to do next if they are:
Review identity theft warning signs.

Determine what personal information was compromised.

Contact their bank or credit union.

Check a credit report and request a freeze if necessary.

File a police report or a Federal Trade Commission identity theft complaint.

Other assistance that is available if those steps don't solve the problem.
"We know the first line of defense in protecting Michigan consumers from those focused on stealing from them is arming them with information, so it is our goal at the Department of Attorney General to equip as many people as we can with the tools to safeguard their personal information," said Nessel. "We recognize, however, that spreading the word isn't always enough and MITS is here to assist when you're not sure where or who else to turn to."
Authorities are seeing more and more complaints about bogus emails and text messages that prompt victims into clicking on a malicious link or providing personal information.
The attorney general's office recommends extreme care by knowing who people share personal information with, storing information securely, questioning whether it's safe to share information and maintaining security measures on electronic devices.
Click here or call 1-877-765-8388 to file a consumer complaint in Michigan.
Copyright 2021 WJRT. All rights reserved.
Source: on 2021-04-01 16:03:45

Read More At Source Site