Modernizing Data Distribution Capabilities — Security Today
|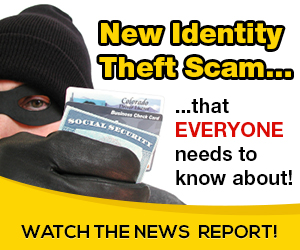 Modernizing Data Distribution Capabilities
By Scott Lucas
May 11, 2021
Arizona-based Company Nurse has seen its share of faxes. So has everyone else in the workers' compensation services industry. Reports and case documentation are still requested via fax or, increasingly, via email attachments.
In 2019, Henry Svendblad, Company Nurse CTO, decided the time was right to modernize the company's data distribution capabilities, shifting from fax and email in favor of a modern APIs for the records his company managed and distributed. Along the way, he also aimed to establish Company Nurse as the undisputed leader in data privacy protection. Svendblad's timing couldn't have been better, and it's an instructive tale of how an IT initiative can have a strategic business impact.
"Every customer conversation we were having included security and data privacy," Svendblad said, "HIPAA has raised awareness and set the privacy bar for anyone handling patient information. But as it turns out, workers' compensation isn't regulated by HIPAA – and that's led to some complacency in the industry. Our competitors just aren't investing in data security."
Svendblad envisioned a cloud-based approach to data collection that would do right by customers and position Company Nurse as the security leader at the same time.
Every company in the sector faces the risk of patient data loss. A successful breach could result in thousands of records, each containing personally identifiable information (PII), becoming public—or being used for identity theft or other cybercrimes. Beyond the direct impact on patients, breaches also raise the possibility of brand damage and costly remediation. The workers' compensation process moves slowly so simply deleting older documents isn't always an option – any solution would have to secure data no matter where it was stored or how it was collected.
Svendblad Got to Work
He planned to roll out the workers' compensation industry's first secure, cloud-based API solution for workers' compensation injury reporting and triage while also enhancing safeguards around Company Nurse's substantial trove of unstructured data. But applying data security policies to the faxes, reports, and documents in Company Nurse's archives proved to be deceptively difficult. Security tools and techniques designed for databases don't easily translate because unstructured data is hard to find and even harder to categorize, assess for risk and protect.
Source: on 2021-05-11 10:37:30

Read More At Source Site