Montville Township Confirms Computers Had Ransomware Infection, Offers Residents Credit Protection Services
|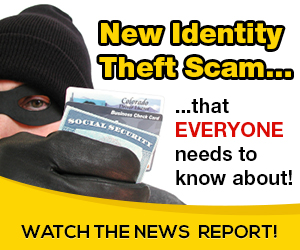 MONTVILLE, NJ – Township officials confirmed that ransomware was placed on township computers as part of the Dec. 14, 2018 hacking that shut down all township servers for five days. They launched an investigation and began working with forensic experts to determine the nature and scope of the event, according to a release issued April 30. Local and state law enforcement, as well as the FBI, were notified.
The township does not believe personal information was obtained but stated that information such as names, addresses, Social Security numbers, driver's license information, and additional information are contained on the township's police database and could have been accessed.
"The township takes this incident and the security of information very seriously. As part of our commitment to protecting the information in its care, the township implemented additional processes to further strengthen its systems to protect personal information and will continue to work with third-party experts to help ensure the highest levels of security," the notice states.
Individuals seeking additional information regarding this incident and the identity protection services being offered can call the Montville Township Data Security Incident assistance line at 855-683-4608 toll-free, Monday through Friday (excluding U.S. holidays), 9 a.m. to 9 p.m. EDT.
Officials are encouraging residents to remain vigilant against incidents of identity theft and fraud, to review account statements, and to monitor credit reports for suspicious activity. Further information is available from the township at: credit information.
Visit and read your exclusive Montville news at TAPinto Montville​ 24/7 for FREE: TAPinto​Montville​.net 
Sign up to receive FREE TAPinto news in your email inbox: www.tapinto.net/enews
Follow TAPinto on Twitter: @​MontvilleTAP 
Like us on Facebook: https://www.facebook.com/MontvilleTAP/
​​Download the FREE TAPinto App!  Click here for Android – Click here for iOS to get news as it is happening.


Source: on 2019-05-01 21:30:00

Read More At Source Site