MUW, CUB team up to help first-time homebuyers
|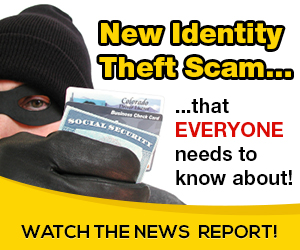 Home ownership can be intimidating.
First-time homeowners often wade into unfamiliar waters when preparing to buy their first home, and for the uninitiated, they can be difficult to navigate. But Metro United Way and CUB Bank are teaming up to help first-timers get their sea legs.
The two organizations are working together to create the Breaking Barriers to Home Ownership program to help Shelby County residents gain access to several classes that are geared to helping first-time home buyers unfamiliar with the process navigate the challenges of finding a place to call their own.
"Our mission is to lift up people so they can be their best selves," said local MUW Regional Director Erica Price. "When we look at Shelby County, the areas and opportunities, one of the gaps we saw was home ownership among certain communities."
According to Price, home ownership is incredibly daunting for many people, especially minorities. She said that MUW wanted to ensure that anyone who dreamed of owning a home had the opportunity, so she teamed up with CUB Bank and started researching to attempt to find out what was getting in the way for most people.
"We did a focus group," Price said. "They didn't know the process. They didn't know where to start. So having education around home ownership, financial literacy, budgeting, understanding credit score, improving your credit, was key. People who were looking for home ownership needed that education."
Chris Waford, Senior Vice President at CUB Bank, will help provide that education.
"We designed a program that we think would actually help address some of those concerns," Waford said. "Home ownership is not the easiest thing to do, but it's also not as hard as people make it."
To that end, CUB will offer classes to help people access home ownership.
Classes will handle subjects such as the costs of homeownership, credit scores and education on how the process of becoming a homeowner works.
"CUB Bank has several programs that a person could enroll in based on where they are in purchasing a home," Price said. "Level one, I'm new to this, I just want information…If they want in-depth, I'm ready to purchase a home and I need some credit repair to financial planning, so they can sign up on that side."
From there, Metro United Way's connections can allow people to get into contact with other resources that can help residents get closer to buying a home.
Education services will be provided at no cost. To register or for more information, contact the HJW Career and Financial Literacy Institute at 502-647-3072.
Waford said the institute would help those interested get registered.
"The agency will register them and tell them when the next meeting is," he said, adding the next meeting was likely to be held via Zoom later in August. 
Source: on 2020-08-07 03:07:27

Read More At Source Site