N.J. State Climatologist Dave Robinson Kicks Off New Series
|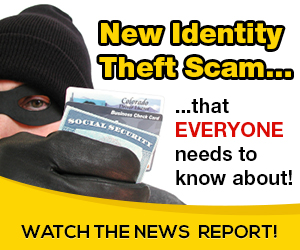 This post was contributed by a community member. The views expressed here are the author's own.
The East Brunswick Public Library will kick off 2021 with the first virtual program in the new "Option Green: Climate Change & Community" environmental education initiative.
The first program in the series is a discussion of the PBS documentary, "Decoding the Weather Machine." with New Jersey State Climatologist David A. Robinson on Wednesday, Jan. 13 at 7:30 p.m. The documentary explores how scientists and researchers have been working to understand weather and climate better. The film can be viewed in advance of the program via www.pbs.org, or the DVD can be reserved with a library card from East Brunswick as well as libraries in Middlesex and other counties.
Robinson is a Distinguished Professor of Geography at Rutgers University. He is a frequent speaker on New Jersey's climate and a contributor to the Intergovernmental Panel on Climate Change and the U.S. National Climate Assessment. Robinson also is a Fellow of the American Meteorological Society and recipient of the American Association of Geographers' Lifetime Achievement Award.
"Decoding the Weather Machine" is a two-hour documentary from the producers of NOVA. It cuts through the confusion around climate change. Many scientists agree weather patterns have dramatically changed, from dangerous hurricanes to widespread droughts to extreme snowfall. The documentary explores the research that scientists have been working on to explain why our climate is changing.
The program will be held virtually, with closed captioning available. Tickets are recommended for this free program. To reserve your ticket, or for additional information, go online to www.ebpl.org/optiongreen or call 732-390-6767.
The Option Green programs are funded by the American Library Association's "Resilient Communities: Libraries Respond to Climate Change" pilot program and sponsorship from the Friends of the East Brunswick Environmental Commission and East Brunswick Public Library. Other community partners include Highland Park Public Library, Matawan-Aberdeen Library, New Brunswick Free Public Library, North Brunswick Library, Old Bridge Public Library, Plainsboro Public Library and South Brunswick Public Library.
The views expressed in this post are the author's own. Want to post on Patch?
The rules of replying:
Be respectful. This is a space for friendly local discussions. No racist, discriminatory, vulgar or threatening language will be tolerated.
Be transparent. Use your real name, and back up your claims.
Keep it local and relevant. Make sure your replies stay on topic.
Review the Patch Community Guidelines.
Source: on 2020-12-16 22:05:24

Read More At Source Site