Nav Facilitates Over 20,000 Small Business Credit Approvals in 2017
|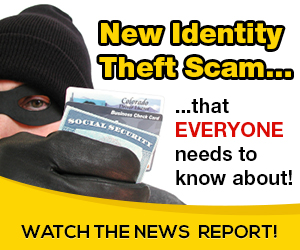 Nav is a leader in small business credit and finance, with more than 327,000 entrepreneurs now using its platform to manage their data and access capital. Over the past year, the company has raised $38 million in equity capital to introduce more business owners to its platform and drive additional data insights for their customers.  
"There are dozens of lenders out there, but more than half of business owners still can't get credit at the rates they want," said Levi King, co-founder and CEO of Nav. "Our model is different because we help them become better-qualified borrowers and dramatically reduce the friction of getting money. It's not just a transaction for us; it's a lifelong partnership."
Nav's latest research showed that business owners who regularly used its platform increased their Dun & Bradstreet PAYDEX® score by 12 points on average in 2017. Increasing business credit scores can save entrepreneurs thousands of dollars on loans if they qualify for lower interest rates.
"I didn't really think about my business credit until I discovered Nav and used its tools so I could get approved for an SBA loan that had an awesome rate," said Leticia Giron, owner of Belleza & Beauty in Los Angeles. "No business can succeed without strong support. I feel like Nav has my back."  
In addition to being the only place small business owners can access their personal and business credit scores in one spot, Nav is beta testing a cash flow analysis tool. By aggregating their customers credit and banking data, the company is providing more transparency to business owners about how they're evaluated and doing legwork for lenders to find the most appropriate lending matches.
About Nav
Nav.com helps business owners get more funding, lower their costs and save time so they can create the business of their dreams. It gives free access to credit reports and scores specifically for small business owners, cash-flow analysis, tools to help build business credit and identity theft protection. Nav's marketplace offers more than 100 financing products and uses a lender-neutral algorithm to help business owners find the best financing options for their needs before they apply. The company has offices in Silicon Valley and Salt Lake City. For more information visit: nav.com.
View original content with multimedia:http://www.prnewswire.com/news-releases/nav-facilitates-over-20000-small-business-credit-approvals-in-2017-300580500.html
SOURCE Nav
Related Links


Source: on 2018-01-10 07:56:15

Read More At Source Site