New Partnership Aims to Put Breach Mitigation in CU Members' Hands
|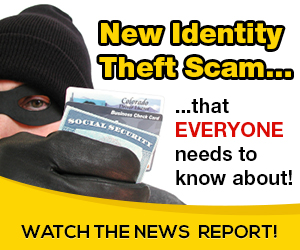 Sontiq, an identity protection firm that owns the brands EZShield and IdentityForce, and San Francisco-based fraud prevention and detection technology company Breach Clarity, announced an exclusive partnership Tuesday that the organizations said will empower members to manage their own online security posture by connecting identity theft protection services directly to credit unions' digital banking platforms.
The Framingham, Mass.-based Sontiq will infuse Breach Clarity's product, which includes an algorithm-based and hyper-personalized Breach Clarity Score, into its cloud-based Intelligent Identity Security solutions EZShield and IdentityForce, according to a news release. Sontiq is the first and only identity theft protection provider to integrate Breach Clarity's product.
Newly-powered by Breach Clarity's proprietary algorithm, which uses artificial intelligence to analyze more than 1,300 data points to assess the risks of a breach, Sontiq and Breach Clarity's solution will provide personalized, recommended actions to end users, the news release said. In giving its recommendations, the tool takes into account all the various types of identity theft that could result from stolen personally identifiable information, including medical identity fraud, synthetic identity fraud, credit card fraud, advance fee schemes, account takeover fraud and Social Security number fraud.
Brian J. Longe, president/CEO of Sontiq, told CU Times via email that the new solution resulting from the partnership provides a tremendous opportunity for credit unions to increase revenue, while also enhancing the products they deliver and protecting their members.
"Credit unions are looking to add value to members' lives beyond deposit and savings accounts and the occasional loan," Longe said. "Credit unions want to have strong capabilities to address cyber threats. They know they are more likely to attract and retain members if those members trust their systems. With Sontiq + Breach Clarity, credit unions warn members of personalized risk outside the members' credit union relationship, and help them take highly-personalized, effective next steps to mitigate fraud."
Sontiq currently works with thousands of financial institutions across the U.S. and Canada, including credit unions, and has its products embedded into their offerings, Longe said. He noted that Sontiq + Breach Clarity are currently working with several large credit unions that are looking to reduce the impact on their call centers when breaches occur. The new technology, set to be digitally integrated into the credit unions' digital banking platforms in the coming months, will alert members when their data is found on the dark web and provide personalized action steps, many of which can be completed within the banking platform.
"Following national data breaches, credit union contact centers are typically inundated," Longe said. "Given self-service access to Sontiq + Breach Clarity, members can rapidly find out for themselves if they've been personally impacted and what their individual risk looks like, thereby reducing calls to the credit union."
In the news release, Breach Clarity Co-founder and CEO Jim Van Dyke said, "With three to four security incidents happening daily, most individuals will at least be part of two each year, and one-third will become victims of identity fraud. By marrying our exclusive in-depth ability to personalize identity crime risks and actionable recommendations with Sontiq's best-in-class identity theft protection platform, including personalized restoration services, we're jointly providing unprecedented power to overcome the ubiquity of fraud and data breach events."
Longe added, "I've known Jim Van Dyke for years. We worked together advising the federal government on consumer protection issues. Teaming up with Breach Clarity is a strong natural fit for Sontiq and the work we are doing to combat fraud every day."
Source: on 2020-11-19 14:30:00

Read More At Source Site