Nordstrom data breach exposes confidential employee information – SiliconANGLE
|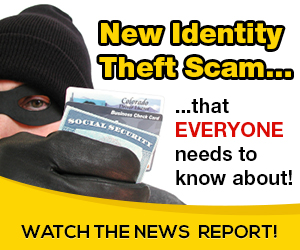 Retailer Nordstrom Inc. is the latest retailer to be affected by a data breach that exposed employee data.
The company informed employees of the data theft late last week, saying that the data included social security numbers, dates of birth, checking account and routing numbers, salaries and additional information. Although it didn't provide a specific number, about 76,000 employee records are believed to have been exposed.
Nordstrom said the data breach, detected Oct. 9, was caused by a contract worker improperly handling the employee information. It said there's no indication that the data has been shared or used inappropriately.
Tim Erlin, vice president of product management and strategy at Tripwire Inc., noted that despite headlines about customer data breaches, compromises of employee data are also significant, especially for large employers.
"Think about the personal data that your employer has about you," he said. "There's enough data in there to carry out a variety of criminal activities, including identity theft and insurance fraud. Risk assessments and threat modeling need to account for all the sensitive data within the organization, including employee data."
Rich Campagna, chief marketing officer at Bitglass Inc., told SiliconANGLE that although careless and malicious insiders are a top concern for companies, they can be dealt with. "Organizations can protect their data from insider threats through a multipronged approach that leverages best practices in cybersecurity, privacy and information governance, as well as employee training," he said.
The problem, said Mark Weiner, chief marketing officer at Balbix Inc., is that most enterprises don't have adequate visibility into all vulnerabilities in their networks and infrastructure and therefore can't take proper actions to prevent breaches and protect against them.
"Nordstrom's breach indicates a lack of employee training for proper data handling and possibly a lack of proper privilege management and safeguards that can help ensure critical data remains secure," Weiner said. "Incidents such as these cause employees to lose trust in their employer and can also signal to consumers that the company is not the best steward of sensitive information."
---
Since you're here …
… We'd like to tell you about our mission and how you can help us fulfill it. SiliconANGLE Media Inc.'s business model is based on the intrinsic value of the content, not advertising. Unlike many online publications, we don't have a paywall or run banner advertising, because we want to keep our journalism open, without influence or the need to chase traffic.
The journalism, reporting and commentary on SiliconANGLE — along with live, unscripted video from our Silicon Valley studio and globe-trotting video teams at theCUBE — take a lot of hard work, time and money. Keeping the quality high requires the support of sponsors who are aligned with our vision of ad-free journalism content.
If you like the reporting, video interviews and other ad-free content here, please take a moment to check out a sample of the video content supported by our sponsors, tweet your support, and keep coming back to SiliconANGLE.


Source: on 2018-11-13 21:23:41

Read More At Source Site