Now that credit freezes will be free, they can be worth looking into, says WalletHub – WIBW News Now!
|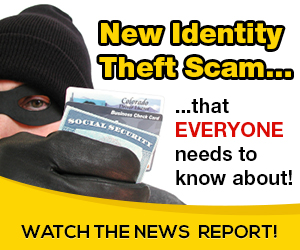 A portion of the new Dodd-Frank rollback law will make credit freezes free for all consumers, according to WalletHub.
"This is something that a lot of consumers called for after the major Equifax breach at the end of last year," said WalletHub analyst Jill Gonzalez. "That's good news for consumers. It means that they're going to be more in control of their information and of keeping their credit report secure."
A credit freeze is more effective than a fraud alert, Gonzalez says.
"When you freeze a credit report, no one except for you is able to access it without your permission," said Gonzalez. "You have a PIN code that you can use to access it. No one, no auto lenders, mortgage brokers, credit card issuers can access your account and obviously no fraudsters,
either. That makes it impossible to take out a loan or a line of credit in your name."
Freezing your credit does take a little work, though.
"You would have to get in touch with the three main credit bureaus, Equifax, Experian and TransUnion and freeze each of your reports," said Gonzalez. "Before, that would take $15 for each freeze and another $15 to each credit bureau every time you wanted to unfreeze."
Credit freezes do not affect your overall credit score in any way and they will not prevent you from accessing an annual credit report, but they do not protect any accounts you currently have open if thieves get access to them.
Nick Gosnell is the News Director for WIBW News and the Kansas Information Network. You can follow him on Twitter @NickGosnell11.


Source: on 2018-05-24 15:30:00

Read More At Source Site