Officials recommend checking in with grandparents on latest scams
|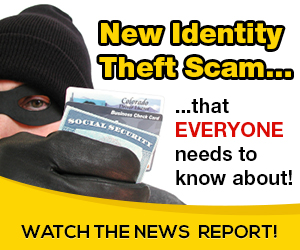 MADISON, Wis. – With Grandparents Day on Sunday, the Department of Agriculture, Trade and Consumer Protection recommends talking to grandparents to talk about the latest scams and ways to stay protected from frauds.
According to a release, there is a new senior scam bookmark that provides a look at main scam operations that target seniors.
"While we are all targets for scammers, some con artists prey specifically on seniors," said Michelle Reinen, director of the Bureau of Consumer Protection within DATCP. "Education is the best way to prevent fraud, so the more information we can share with our older friends and relatives the more likely they will be able to protect themselves when faced with a scam or identity theft risk."
DATCP also offers a senior guide with information that helps seniors navigate consumer issues. The guide is available online or by contacting the Consumer Protection Hotline.
Common scams targeting seniors include grandparent scams, when a scammer falsely claims a family member is in trouble, tech support scams, timeshare resale fraud, IRS or U.S. Treasury scams and medical alert or equipment fraud.
The release said thefts rely on different narratives to draw in victims.
To protect your information, DATCP officials suggest never wiring money or giving the account number to someone you don't know, not trusting your caller ID, never engaging with an unsolicited sales robocall, never providing personal information like a Social Security number and checking with a friend or family member.
"Often, elder abuse victims can feel embarrassed that they were scammed. By letting our elders know that these scams are common, we can lift the stigma about asking for help and resources. This Grandparents Day, talk to your family about protecting themselves from scammers," Attorney General Brad Schimel said.


Source: on 2018-09-06 09:52:30

Read More At Source Site