Ohio unemployment fraud cost millions, delays legitimate claims
|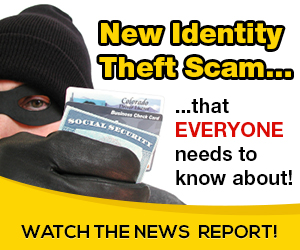 Experts predict unemployment fraud could cost the U.S. $100 billion this year, but what's being done to stop it?
COLUMBUS, Ohio — It's been a rough year, not only for those trying to collect unemployment but also for the Department of Job and Family Services, which wasn't prepared for the onslaught of unemployment claims caused by the coronavirus pandemic. Now comes another kink, rampant unemployment fraud that's not only costing the state hundreds of millions of dollars, but delaying claims to legitimate filers. 
Scott Cummings has been a teacher for the last two decades, so he was shocked when he got a letter saying he had filed for unemployment. "Unbeknownst to me, I hadn't lost my job," Cummings said. "At least they didn't tell me I did. So that was good."
A day after that first letter, Cummings got another one in the mail, telling him to pick a pin for his account. The next day, another letter. 
"It had a person's name and part of their social security number," Cummings said. "And evidently I was their boss and the Ohio Department of Job and Family Services wanted to know why I let this person go."
Cummings reported the fraud on the department's website, but he wanted to talk to someone, thinking two people were using his name to get benefits. 
"The three times I've tried to call, it's been like 40 minutes, and then I wait, and as I wait, my time should be going down, but it keeps getting more."
Cummings says he just gave up, but the thieves haven't.
In the past two months, more than 200,000 fraud reports have been filed with ODJFS. In fact, four alleged drug dealers in Ohio were recently charged with stealing tens of thousands in unemployment benefits. 
Although Ohio Lt. Gov. Jon Husted says the problem is not just local.
"You have both domestic and international criminal rings, largely from Russia, China and Nigeria, who are, some, gleaning this information off the dark web and filing claims in your name, he said" That's information about you that's been stolen through the endless corporate data breaches that occur every year. 
Nationwide the Labor Department estimates more than $63 billion dollars has been paid in fraudulent and questionable benefits. Much of it comes from California, where a prison fraud ring which included convicted killer Scott Peterson, filed 35,000 claims alone.
And just last week, two postal workers were arrested, accused of stealing $200,000 in unemployment benefits. Thieves have also set up fake unemployment websites, where people get directed by clicking on email links. And some victims don't find out until a tax form arrives.
Husted says some weeks, there are, "more fraudulent claims than there are legitimate ones," which is why Ohio lawmakers introduced a bill requiring applicants to show proof of ID in person, and why the state is spending millions of dollars on technology to help catch the fraud.
"Every month, in the next six months, we'll have a sprint that will be focused on what we can do to immediately have a positive impact on the citizens of Ohio," said Jeff Ficke, managing director of the consulting firm Russell Allen Partners.
Until then though, tens of thousands of Ohioans might have to wait to get their legitimate claims paid. 
"I'm grateful for that. I do have a job," Cummings said. "But like I said, it's frustrating that it's taken resources away from those people."
When asked why the state couldn't pay people first then deal with fraud, Husted said it would cost taxpayers hundreds of billions of dollars in manpower and money, that we'd likely never recover.
Here's what to do if you think you're a victim of fraud:
Step 1: Report identity theft to ODJFS
Complete this secure online form. ODJFS will issue confirmation emails to everyone who files a report with information about identity theft and protection. The agency will process the reports, conduct investigations and, if necessary, issue corrections to the Internal Revenue Service (IRS) on 1099s issued to victims.
Step Two: How To File Your Taxes (if you received a 1099-G)
Follow the IRS guidance to taxpayers on identity theft involving unemployment benefits, which you can find here.
Step Three: Protect Your Identity
Many resources are available for victims of identity theft to help them protect their identities. ODJFS strongly urges anyone who suspects they may be a victim of identity theft to take appropriate action to protect themselves. Here are some recommended resources:
Tips to avoid insurance fraud from the U.S. Department of Justice
Source: on 2021-03-15 20:56:15

Read More At Source Site