Pandemic-related scams make list of top local scams in 2020
|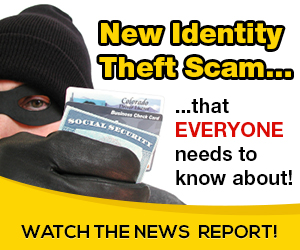 ROCKFORD (WREX) — The local Better Business Bureau released the top scams of 2020 and scammers used the COVID-19 pandemic to their advantage to scam money from local residents.
"Scammers have been notorious for taking advantage of any current events and news, and unfortunately, the pandemic has been no exception," Dennis Horton, director of the Rockford Regional Office said.
While COVID-related scams come in fourth place, the number could be much higher since scammers used the pandemic to influence people in the other categories, according to BBB.
"This has been an opportunity for fraudsters to prey on people's emotions and the huge increases in remote working and online shopping," Horton said. "As we start the new year, with vaccines and stimulus programs continuing to roll out, we only expect to see these trends continue."
Online purchase scams continued to escalate in 2020 and are now at the top of the list for scams.
Counterfeit product scams jumped from #9 last year into the # 2 position this year.
This year's top ten list also featured the return of employment scams, debt collection and identity theft.
Here's the top 10 scams of 2020, according to the BBB:
Online Purchases using fake websites
Counterfeit Products
Employment scams and fake job offers
COVID-related Scams
Debt Collections like invoices, calls or emails for fake debts
Advance Fee Loan which is the promise of a "loan" after you pay fees
Phishing Scams
Credit Card scams including fake emails and calls claiming there's a problem with your account in order to steal money and information – or fake credit card debt consolidation
Credit Repair and Debt Relief
Identity Theft
These results are based on incidents reported locally. Later this year, the BBB Scamtracker national results will be announced.
Source: on 2021-01-12 13:33:45

Read More At Source Site