Phishing Schemes Top COVID-19 Digital Frauds, TransUnion Survey Says
|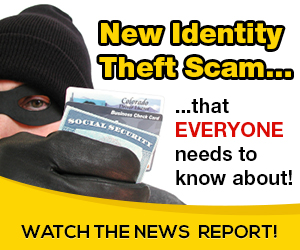 For weeks now, state and federal authorities have warned about financial fraud scams tied to the coronavirus pandemic.
Don't open email attachments from senders you don't know, officials have said. Avoid the temptation of clicking on a link you don't recognize. Be wary of strangers asking about financial account information.
"Criminals should take note: We in law enforcement may be practicing social distancing, but we are by no means sitting idly by," leaders from the FBI and Secret Service said in a recent statement. "We are working aggressively to enforce the law and are devoting unprecedented resources to pursuing those who seek to undermine the nation's response effort."
A new survey from TransUnion showed that phishing schemes — where an unknown sender attempts to get you to share information, or click on suspicious links — is the top digital fraud associated with the COVID-19 crisis.
"As fraudsters increasingly take advantage of this time of financial vulnerability, all targeted consumers report more phishing (28%), charity/fundraising scams (22%) and identity theft (18%; +3 pp each) attempts," the survey said. More than 7,300 adults in Canada, Colombia, Hong Kong, South Africa, the U.K. and the U.S. participated in the survey between June 30 and July 6.
Amid the worsening pandemic in the U.S., TransUnion said it was rolling out enhancements to its Document Verification program and expanding its global reach. The program confirms the identity of a consumer through the validation of a government-issued identification document. There's also an optional feature that compares a consumer's selfie with the government identification document.
"With successful phishing attacks that have increased during the pandemic, data breaches and social media sharing, consumers should assume their data is on the dark web," Bala Kumar, vice president of product management, global fraud and identity solutions at TransUnion, said in a statement. "Despite these threats, consumers expect that organizations will protect their identities, and enable secure but still convenient digital experiences."
James McCabe, EVP for Vero in Scottsdale, Ariz., said recently that in the coronavirus era "many credit unions are putting into place an identity theft protection strategy that provides a heightened level of protection for the whole credit union and its members, and as a bonus, helps increase member engagement."
Digital fraud schemes are part of a wider scope of illegal activity associated with the virus crisis. The FBI said government impersonation is also among the most common scams. Be wary of any person going door-to-door asking for money for COVID-19 testing or financial relief, the agency said.
"If someone reaches out to you directly and says they're from the government helping you with virus-related issues, it's likely a scam," Steven Merrill, head of the FBI's Financial Crimes Section, said recently. "This 'government' representative may be trying to use phishing or other techniques to hack your computer or get your personal information or money."
Source: on 2020-07-24 14:31:59

Read More At Source Site