Phoebe Berks hosts Senior Scam Prevention Presentation by PA Attorney General's Office
|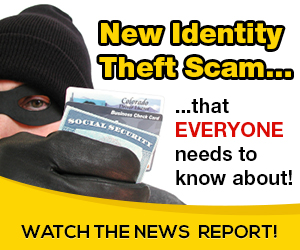 Wernersville, PA – David Shallcross, Director of Senior Protection Unit, Office of Public Engagement for the Pennsylvania Attorney General, presented "Senior Scam Prevention", a program on fraud and scam prevention, at Phoebe Berks on Monday, September 9.
This presentation was a part of an ongoing, combined effort led by a group of concerned independent living residents from Phoebe Berks, nicknamed the "Scambassadors". The Scambassadors have been meeting over the past year on the Phoebe Berks campus to educate themselves about fraud, identity theft, and scams with the initial goal of self-awareness. Shallcross and the PA Attorney General's Office have been providing ongoing education as part of this effort. Now the collective goal is to share this preventive knowledge with the broader community and communicate to those who have been victimized by scams. "These scams are too common," says Robin Staudt, Administrative Manager of Phoebe Berks and Scambassadors group leader.  "We want people to know that anyone who gets scammed is NOT at fault but rather a victim, and should not feel ashamed or embarrassed to speak up."
The Office of Public Engagement offers a variety of adult programs to give the audience the tools necessary to make informed decisions to better protect their families from these devastating issues. These programs make seniors "aware" of the scams and frauds that are out there; teach them how to "avoid" becoming the next victim; make them "alert" and observant of their surroundings and situations they are facing; and, encourage them to report any instances of scam or fraud to their local law enforcement.
Phoebe would like to thank Berks Encore and BCTV for additional collaboration. BCTV recorded this presentation and will publicly telecast the program on BCTV (Comcast Channel 15, Service Electric 19, Comcast Southern Berks 965, and streaming online at bctv.org) at the following times:
Thursday, September 12th at 8:00 pm
Saturday, September 14th at 11:00 am
Sunday, September 15th at 11:00 pm
Tuesday, September 17th at 7:00 pm
Friday, September 20th at 12:00 pm
BCTV will also make the presentations available online at BCTV's YouTube Channel, allowing the link to the presentation to be shared and distributed to groups or individuals who could benefit from the information.
Source: on 2019-09-11 05:22:30

Read More At Source Site