Police warn islanders of ongoing scourge of identity theft
|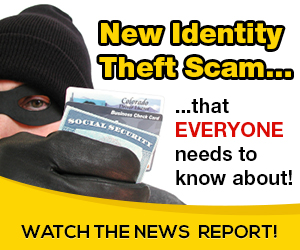 Amidst the many underlying crises wrought by the ongoing COVID-19 outbreak, the Bainbridge Island Police Department is warning of one particularly insidious danger: identity theft.
More than 200 islanders have had their identities stolen by thieves looking to file fraudulent unemployment claims as of late last week, said BIPD Administrative Sergeant Scott Weiss.
Typically, victims are notified by their employer, Weiss explained, or the Employment Security Department. A multi-agency government task force, including representatives from the Federal Bureau of Investigation and Social Security Administration, among others, has reportedly been established to collect reports from across the country, and Bainbridge authorities are contributing.
"It's [happening] all over," Weiss said. "They're collecting all of these — it's thousands and thousands of claims."
Weiss had no information yet as to the likely identity of the culprits — which Bainbridge police referred to as a "crime wave" of "fraudsters" in a recent announcement — or whether the crimes were being committed by people inside the country or abroad.
"There is always some person looking to take advantage," he said.
Islanders who have been targeted should file a report using the CopLogic system online, accessed via kitsap911.org, being sure to provide all requested information.
Visit the "Police" section of bainbridgewa.gov to learn more.
According to Weiss, there are also proactive steps one can take to possibly reduce the risk that a fraudulent claim is filed in your name.
First, create a SecureAccess Washington account by going to secureaccess.wa.gov.
This is not a guarantee of protection, Weiss said, but it does appear to associate your account information and Social Security Number together and some believe it may prevent others from registering as you and locking you out.
If you already have an account, log in and review your information and check to see if anything has been modified without your knowledge.
Also, if you haven't already, you can establish an online account with the Social Security Administration by going to ssa.gov/myaccount.
By establishing a password protected account, this should greatly reduce the ability of fraudsters accessing your social security account, Weiss said.
Finally, some have advised freezing your credit if you are not planning to refinance, apply for a car loan, credit card or open new financial accounts in the near future.
Questions and reports can be directed to the BIPD via 206-842-5211.


Source: on 2020-06-01 14:33:45

Read More At Source Site