Prevent Tax ID Theft, Keep Your Refund in Your Hands
|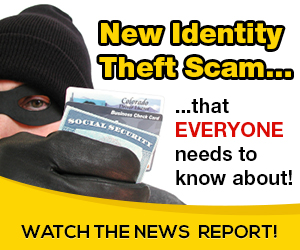 Tax officials say scammers are constantly changing their tricks in hopes of scoring someone else's hard-earned tax refund. (frankeileon/Flickr)
January 29, 2018
FRANKFORT, Ky. — As tax-filing season begins, federal and state officials are warning Kentuckians to be cautious about protecting their personal information.
If thieves get their hands on your Social Security number, they can use it to try to file a false tax return and take your refund. Christy Kinney, director of individual tax at the Kentucky Department of Revenue, said she suggests folks treat their identity as they would cash.
"Be vigilant of your confidential information, protect that as closely as possible, don't give your confidential information out over the phone," Kinney said. "Change your passwords constantly; make sure that you're protecting that and not freely giving that out."
For questions or concerns about state income tax information, go online to revenue.ky.gov; for federal taxes, the website is IdentityTheft.gov. This is Tax Identity Theft Awareness Week.
In 2016, Kentucky began using an ID information quiz to help protect taxpayer information during the filing process. Thanks to their anti-fraud efforts, Kinney said they helped to keep more than $33 million from being stolen from Kentuckians during the 2017 tax season.
"The fraudsters are constantly changing the way that they're trying to get returns in here," she said. "And we're always reviewing, analyzing, trying to stay in front of those schemes to protect the taxpayers of the Commonwealth."
Tax identity theft is typically uncovered when a filer receives a letter from the IRS noting more than one tax return was filed under your Social Security number, or its records show you were paid by an employer you don't know. The IRS does not request personal information from taxpayers through emails, texts or social media messages.
Mary Kuhlman, Public News Service – KY
Source: on 2018-01-29 09:37:30

Read More At Source Site