Protect yourself, don't post vaccine information online
|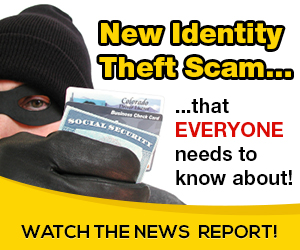 SIOUX CITY (KTIV) – Officials are warning people to look out for scams when it comes to COVID vaccines.
More and more people are getting vaccinated each day and some people like to show that they got their shot of hope on social media. But posting that vaccination card can lead to scammers stealing your information.
"The big thing is the identity theft. Anytime you put your date of birth, social security number, other information that scammers can use to obtain credit in your name is a big problem. So, you want to safeguard that stuff and make sure you're not putting it online," said Sgt. Jeremy McClure, Sioux City Police Department.
On top of taking your identity, scammers can also use those pictures for other things as well.
"A lot of people now, if you post it on, typically Facebook, They can take that off of there and change the name on to it. That would work for them to show that they're vaccinated. And the only thing that that's doing is putting the other people at risk. Showing that they're vaccinated and they're truly not," said Kevin Handke, Emergency Preparedness Specialist / STEMI Coordinator for UnityPoint Health St. Luke's.
And these vaccine scams haven't been the only ones occurring throughout the pandemic.
Kevin Grieme, Health Director for Siouxland District Health Department said when they first started calling people for contact tracing at the beginning of the pandemic, scammers would call and mimick those tracers for information.
"There has just been a sequence of different things that have occurred that people have to be on guard for. It's unfortunate when they're dealing with some of the stress and this with the pandemic itself, that this is an add on," said Grieme.
"It's really sad to think that some individuals would take advantage of this particular situation and when people are feeling extra vulnerable. It's just really sad," said Patient Relations Manager Emily Sievers, Floyd Valley Healthcare.
For those wanting to celebrate getting their vaccine by posting online, Grieme has a tip that allows you to show your excitement without giving out any personal information.
"Most of our clinics have the little sticker that says 'I've been vaccinated.' If they would put that on, they can distribute their selfie with their sticker on and that will be just as great as showing their vaccine card," said Grieme.
Another way to post could also be showing off the band-aid you get after receiving a shot.
Source: on 2021-04-15 16:24:36

Read More At Source Site