Protect yourself from identify theft | The Brattleboro Reformer
|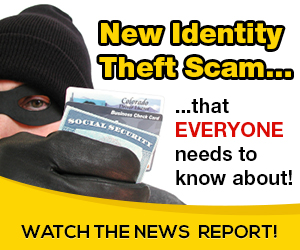 DUMMERSTON — AARP Vermont, in collaboration with the Lydia Taft Pratt Library and the Dummerston Community Center, presents part three of a three-part fraud awareness series. At 6:30 p.m. on Tuesday, June 4, the series concludes with Identity Theft: Steal Your Name, Steal Your Life – an examination of how identity theft occurs, protective steps for self defense, and necessary steps to take if you are a victim.
Identity Theft is the fastest growing category of fraud in the United States. Every two seconds, someone's identity is stolen by criminals who do not discriminate. Victims include newborns and the elderly, rich and poor, highly educated and high school educated
Elliott Greenblott, AARP Vermont Fraud Watch coordinator, will serve as guide on this journey into the world of scams and cons. Greenblott, who has coordinated the program since 2015, currently writes a bi-weekly fraud education as a columnist for the Brattleboro Reformer as well as other New England Newspapers and hosts a community television series entitled Mr. Scammer which is produced by GNAT-TV in Sunderland, Vermont, and aired on community access channels around the country.
All programs will be presented at the Dummerston Community Center, 156 West Street in West Dummerston. Programs are free, open to the public, and appropriate for audiences of all ages. The library can be contacted at 802-258-9878.
Advertisements
If you'd like to leave a comment (or a tip or a question) about this story with the editors, please
email us. We also welcome letters to the editor for publication; you can do that by
filling out our letters form and submitting it to the newsroom.


Source: on 2019-05-31 17:11:15

Read More At Source Site