Protect Yourself From Medicare Fraud!
|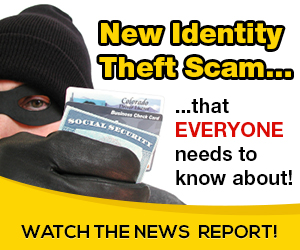 Did you know that $60 to $90 billion of our tax dollars are lost to Medicare fraud each year?
Come meet a representative of the Massachusetts Senior Medicare Patrol (MA SMP) Program on Monday, November 25, 2019, at 10:00 a.m. at the North Andover Senior Center, 120 Main Street Rear, North Andover, MA 01845, and participate in a discussion on how to prevent, detect, and report healthcare errors, fraud and abuse. We all can have an active role in protecting Medicare for ourselves and future generations.
This free information workshop will provide you with the tools to become a more informed and engaged health care consumer including information about the new Medicare cards. Although new cards have random numbers and no longer Social Security numbers, you still need to be vigilant and protect yourself from becoming a victim to deceptive marketing and medical identity theft.
For more information and to reserve your seat please contact the North Andover Senior Center, at 978-688-9560 or at [email protected]
If you cannot attend this workshop but have questions about your healthcare bills, Medicare Summary Notices, or other health insurance explanation of benefits statements, please call the MA SMP Program office at 800-892-0890.
This event is brought to you by the Massachusetts Senior Medicare Patrol (SMP) Program. The MA SMP Program is funded in part by grant number 90-MPPG 0051-01-00 from the U.S. Department of Health and Human Services' Administration for Community Living, Washington, DC.


Source: on 2019-11-05 11:41:15

Read More At Source Site