Protecting your kids from identity theft
|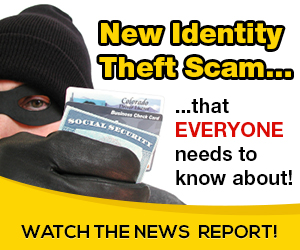 SPRINGFIELD, MA (WGGB/WSHM) -

Scammers are capitalizing on our children.  Infants and children are prime targets for identity theft, often by members of their own family.
"It's a really serious problem," said Steven Weisman with Scamicide.
 
They may not have credit cards or bank accounts, but children do have a clean financial history and a social security number, which makes them prime targets for preying scam artists.
 
"Child identity theft is a huge problem.  Right now, a child is 51 more times like to become a victim of identity theft than an adult is," Weisman added.
 
Scammers are able to file phony tax returns and exploit their spotless credit history.
 
"When a child becomes a victim of identity theft, they generally don't learn about it until perhaps they become 18.  They're getting a car loan or they're getting scholarships and grants and then all of a sudden, their credit is ruined," Weisman explained.
 
Adults who fall victim to identity theft can freeze their credit report.
 
"The major credit reporting agencies – Equifax, Transunion, and Experian – don't intentionally set-up credit reports for people under the age of 18," Weisman noted.
 
There are 25 states who have child identity theft laws.  Massachusetts isn't one of them.
 
"So children have reports established and then immediately frozen," Weisman said.
 
However, Weisman said he proposed a bill for Massachusetts that sits in legislature.
This comes at a time when a huge cache of infant social security numbers have turned up for sale on the dark web.
However, there are things parents can do to better protect their children.
 
"The big things parents have to do is they really need to be prudent," Weisman noted. 
Parents should be very cautious with disclosing their child's social security number.  Most often, it's at school.
"There a law called FERPA that lets parents know if their child's information is being shared with third parties," Weisman explained.
There are a number of services that monitor a child's credit activity.  Some parents said that it offers them peace of mind.
There is an unfortunate truth behind child identity theft crimes.  About 30 percent of child identity theft is done by the victim's own family members.
 
"Don't give out the number unless you absolutely have to," Weisman said.
 
For more resources on how to best protect your little ones from scammers…Head to our website, western mass news-dot-com.
Copyright 2018 Western Mass News (Meredith Corporation).  All rights reserved.
Source: on 2018-05-04 10:48:45

Read More At Source Site