Queens Man Sentenced For Stealing Mail In Astoria, Identity Theft
|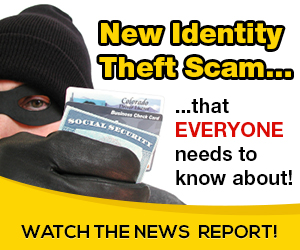 ASTORIA, QUEENS — During the span of two weeks, a Queens man was sentenced to several years in prison for two separate crimes: Stealing mail from an Astoria apartment building and committing identity theft, the Queens District Attorney announced on Thursday.
At the beginning of March, Jackson Heights resident Asm Sharfuddin, 22, first pleaded guilty to stealing mail from an apartment building on 41st street in Astoria during September of last year.
Then, about ten days later, he also pleaded guilty to using someone else's bank information to illegally withdraw three payments totaling $11,000 during April and May of 2020, according to the DA.
In mid-March Sharfuddin was sentenced to one to three years in prison for identity theft, and then, two weeks later at the start of April, he was sentenced to three-and-a-half years in prison, followed by two-and-a-half years of supervised release.
Although Sharfuddin withdrew the money before he took the mail from the apartment, District Attorney Katz warned people that "stolen mail in far too many instances leads to identity theft."
She encouraged people to "be vigilant in protecting their identity" by shredding mail before throwing it out, checking your credit reports, and calling the police or DA at 718-286-5942 if you are worried about possible fraud.
To request removal of your name from an arrest report, submit these required items to [email protected].
The rules of replying:
Be respectful. This is a space for friendly local discussions. No racist, discriminatory, vulgar or threatening language will be tolerated.
Be transparent. Use your real name, and back up your claims.
Keep it local and relevant. Make sure your replies stay on topic.
Review the Patch Community Guidelines.
Source: on 2021-04-15 16:58:13

Read More At Source Site