Real Estate Advice: Options to help fix up your house
|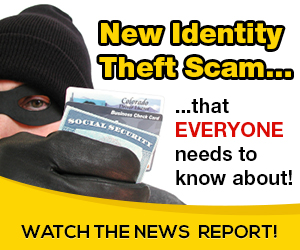 Q: What are some options for home improvement loans? Is a home equity loan the only thing out there?
A: No, there are actually a few different options. For example, Fannie Mae's "homestyle renovation" loan allows borrowers to either buy a home that needs repairs or refinance an existing homeloan to pay for improvements. A homestyle loan is available from any Fannie Mae-approved lender as long as you meet certain qualifications. These include a credit score of at least 620, and a down payment of at least 5 percent on a primary residence. A certified contractor must provide a cost estimate and the scope of work to be done. One advantage of the homestyle loan is that it is just one loan. You don't need to take out a purchase mortgage, then another loan for the repairs, which saves time, paperwork and closing costs. On the other hand, the borrower does not have access to the repair money like in a home equity loan or line of credit. Instead the repair money goes into an escrow account which is used to pay the contractor.
Another home improvement loan is a so-called a 203K, which is offered by the Federal Housing Administration. As in other FHA-backed mortgages, there is a lower credit score and down payment requirement (3.5 percent) for the 203K loan than with the homestyle loan. There are two types of 203K loan products: limited and standard. A limited FHA 203K is designed for cosmetic improvements and capped at $35,000. A standard FHA 203K loan can be used for extensive remodeling, but requires a 203K consultant to oversee the repair work. The consultant acts like a contractor, preparing plans, assessing costs and overseeing the work.
You can also take out a home equity loan to pay for your remodeling. A home equity loan, or second mortgage, is a one-time loan with fixed interest rate and monthly payments. Another option is a home equity line of credit, or heloc, which has a revolving balance and fluctuating interest rate. Home equity loan amounts are based on the home's current value, while both the homestyle and 203K loans are based on the completed value.
Another option is a cash-out refi. You refinance your existing loan for a higher amount , taking the difference in cash to pay for the renovation work. You must have at least 20 percent equity in the home and a credit score starting at 640, although different lenders might OK a lower credit score depending on the loan amount and value of the home.
Choosing which home improvement loan is the best one for you will depend on your individual circumstances, including your credit score, down payment, equity in the home and amount needed. Discuss with your lender the pros and cons of each and which is best for you.
Linda Goodspeed is a longtime real estate writer and author of "In and Out of Darkness." Email her at [email protected]
Source: on 2018-08-30 10:03:45

Read More At Source Site