Recent ACA International Survey Shows the Impact of Mass Generic Disputes on Members
|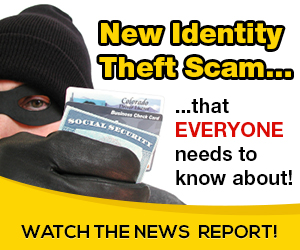 ACA International recently conducted a survey of members to better understand the impact of mass generic disputes on their businesses. Findings from ACA's Report on Mass Generic Disputes indicate that not only is this a serious issue impacting debt collection businesses, but mass generic disputes are often the most common type of dispute received by these businesses.
Mass generic disputes refer to uninformative or generic form letters that appear to originate from consumers, but are actually mailed in bulk by consumer law firms or credit repair companies to debt collection agencies. This tactic includes sending multiple letters disputing information on a consumer's credit report that is often accurately reported. The intended outcome of this tactic is to encourage collection agencies who furnish credit information to either delete all of the consumer's trade lines or report them as "disputed," even in cases where there is no basis for a dispute.
Additionally, the practice of sending mass generic disputes is used to inundate collection agencies with disputes expecting that the data furnisher will be overwhelmed by the volume of disputes and fail to appropriately respond. As a consequence of this failure to respond, the credit information provider can then be targeted with a Fair Debt Collection Practices Act lawsuit. The practice is harmful to both collection agencies and consumers.
Findings from the survey indicate that the vast majority of disputes received by members can be characterized as invalid, meaning they are not generated by a consumer. While disputes are an expected and normal part of doing business in the credit and collection space, ACA members reported that 77% of all disputes received are estimated to be invalid disputes and do not originate from a consumer. 
There are also significant operational costs associated with responding to invalid disputes. ACA members reported average annual e-OSCAR costs of $10,683 (with a reported median cost of $2,086). Furthermore, the total average estimated annual cost of responding to invalid disputes was $35,651 (with a reported median cost of $16,250). As such, managing mass generic disputes uses time and resources that collection agencies could be using to help consumers resolve their accounts – harming both businesses and consumers.
To view the full report, please follow this link to ACA's Advocacy Resource Center.
Source: on 2019-01-29 12:48:45

Read More At Source Site