Scammers Weekly: Identity theft — what to do next
|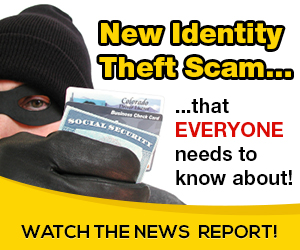 WYDaily has collaborated with AARP to raise awareness about scams people need to watch out for.
A scam will be featured every Wednesday, so be sure to always check WYDaily.com and be in the know.
Here's this week's edition:
You take a lot of precautions to protect your personal information, but you're not the only one responsible for your data.
Many entities have your personal information and it can be very difficult to keep track.
Banks, health care providers, internet providers, retailers and more all have your data and many of them have been hacked. The reality is that most Americans have already had their identity compromised, according to the AARP.
So, what can you do to protect yourself?
Here are three steps to protect yourself after your personal information has been stolen:
Sign up for credit monitoring that will alert you if someone tried to open an account in your name.
Place a free security freeze on your credit to help stop identity thieves from opening new accounts in your name.
Establish online access to all of your bank accounts, credit cards, and retirement accounts and check them frequently.
Visit the AARP Fraud Watch Network by clicking here or call the AARP Fraud Watch Network Helpline at 877-908-3360 to report a scam or get help if you've fallen victim.
Always be informed. Click here to get the latest news and information delivered to your inbox


Source: on 2019-10-30 04:03:45

Read More At Source Site