Self Help Credit Union awards Apopka resident with $1,000 scholarship
|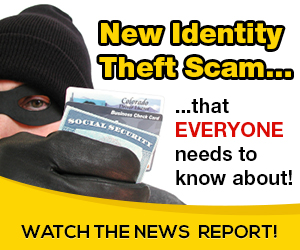 A local student has won a scholarship for demonstrating a commitment to building a stronger community. Christina Rodriguez-Rosario, from Apopka, is one of 29 students from across the southeast who each received a $1,000 scholarship from Self-Help Credit Union, a financial organization that works nationwide to create and protect ownership and economic opportunity for all.
A total of $29,000 was awarded this year to students attending or planning to attend a vocational school or college. Established in 2015, the awards recognize proven leaders who have shown a commitment to community service and who strive to make a positive impact on the future.  In addition to community service, applicants must submit an essay exploring topics that embrace the value of credit unions. Self-Help branch offices in Florida, North Carolina, and Virginia selected winning entries.
Rodriguez-Rosario attends the University of Central Florida working toward a Bachelor's degree in social work.
 She graduated from Apopka High School with a 3.9 GPA in 2016 and attended Seminole State College (3.6 GPA). She is currently attending the University of Central Florida, seeking a bachelor's degree in Social Work.  She moved to Apopka from Puerto Rico when she was 12 with her mother and brother.
"Ever since I was little, I knew that I wanted to help people but could never figure out exactly in what way," Rodriguez-Rosario states. "Being involved in my community through volunteering and learning about leadership, social justice, and different topics that people don't really talk about in schools such as homelessness, poverty, and racism, made me realize that I wanted to work closely with people and for people.  I decided to seek a career in social work because I want to change the world, even if that means just impacting a handful of people."
Self-Help Credit Union works nationwide to provide fair and affordable financial products that help low-to-moderate income families and communities of color build wealth, repair credit, and achieve their financial goals.  Scholarships are awarded each year in the spring. Learn more at www.self-help.org and www.self-helpfcu.org.
Source: on 2019-07-30 14:00:00

Read More At Source Site