Seminar warns against ID theft, scams | News, Sports, Jobs
|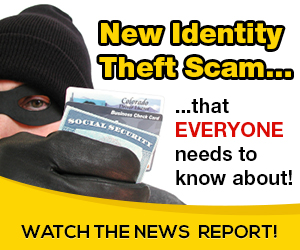 WEIRTON — With more opportunities available to share your information, or have it shared for you, there is an increased chance of identity theft in communities around the world.
Hancock County Savings Bank, on Tuesday, presented a seminar to close to 60 area residents gathered at the Greater Weirton Senior Center in an effort to better inform them of potential scams, how to prevent identity theft and what to do if they become a victim.
"It's happening in our community," bank President Cathy Ferrari said, noting the bank is planning a series of seminars on the topic to better inform residents of the dangers they face.
Scott Lockhart, bank compliance officer, defined identity theft and offered tips on how to prevent it. Lockhart explained identity theft is any method of profiting from the use of another person's identity, noting it is a federal crime to do so.
He explained information such as your name, Social Security number, birth date, credit or debit card numbers, maiden name and bank account numbers can be used, adding the more information obtained, the easier it is to steal a person's identity.
"If you give that out, it's very easy for someone to become you," Lockhart said.
Personal information also can be obtained, he said, from a lost or stolen purse or wallet, discarded pre-approved credit card applications and discarded line of credit checks.
Lockhart said identity theft has become a $16 billion a year industry.
"This is a job for these people," he said.
Lockhart said anyone can be a victim of identity theft, recommending residents monitor their bank statements and credit card bills, looking for purchases and withdrawals they didn't make, unexpected calls from debt collectors, notices about unreported income or multiple tax returns or expected mail not arriving.
Discussing the types of scams, bank BSA/OFAC Officer Marian Edgell said if you think there might be something suspicious about a phone call, e-mail or letter requesting money, don't give them access to your information and don't provide them with any money.
Edgell explained scammers often will appeal to a potential victim's emotions, won't take no for an answer and insist on secrecy.
She said some of the more prevalent scams have included giveaway or lottery scams, impostor scams where someone pretends to be a family member or friend, charity scams, romance scams which often start over social media, and contractor scams.
"Every one of these scams has happened to someone in our community," Edgell said.
Jered Gamble, the bank's information technology manager, discussed internet safety and awareness, offering tips on protecting your personal information on social media, smart phones or computers.
Gamble recommended making certain your computer, phone or tablet has up-to-date software, including antivirus programs if applicable, explaining keeping the systems updated can help address the various technological efforts to steal and use personal information.
"They are changing daily," Gamble said. "Once they have access to your computer, that's all they ever need."
Gamble noted no legitimate company will contact you about performing repairs to your device, and informed the audience to never click on, or enter information into, a pop-up advertisement. He also recommended using secure websites when entering personal information or making purchases, and to only use secure public Wi-Fi hotspots.
When it comes to social media, he suggested using the privacy settings available to make sure only friends and family know certain pieces of information, never posting sensitive information and to never post about being out of town.
All of the presenters recommended contacting the police if you think you may have been scammed or had your identity stolen, as well as reaching out to your financial institution.
(Howell can be contacted at [email protected], and followed via Twitter @CHowellWDT)


Source: on 2018-05-30 11:11:15

Read More At Source Site