Senators introduce bill to prevent border agency from selling personal data
|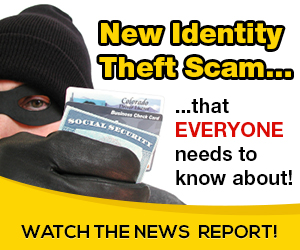 A group of senators on Friday will introduce a bipartisan bill aimed at preventing Customs and Border Protection (CBP) from selling citizens' personal data, in an effort to reduce identity theft and credit card fraud.
The bill, sponsored by Sens. Steve DainesSteven (Steve) David DainesOvernight Defense: Pentagon plans to make sexual harassment a crime | Military sexual assaults up 38 percent | Senate fails to override Trump's Yemen veto Senate fails to override Trump's Yemen veto Mitch McConnell is not invincible MORE (R-Mont.) and Gary Peters
Gary Charles PetersSanders, Klobuchar among five most popular senators: poll GOP Senate campaign arm hits battleground-state Dems over 'Medicare for All,' Green New Deal Congress opens door to fraught immigration talks MORE (D-Mich.), would close a legal loophole that allows CBP to sell certain personal information to third-party data brokers when they move overseas.
The measure, which is being reintroduced in both chambers, would require CBP to remove personally identifiable information from any manifests produced when Americans move their belongings into or out of the country.
Those documents typically have personal information like residential addresses, Social Security numbers and passport numbers. The information is included when CBP releases certain shipment data, making the sensitive information publicly available.
This has led to some instances of identity theft and credit card fraud.
The bill, which was introduced in 2017 but stalled in the previous Congress, is aimed at safeguarding the personal information of Americans making international moves. It would amend the Tariff Act of 1930 to prevent the disclosure of personal information contained in manifests when CBP releases shipment data.
The measure is also backed by GOP Sens. John Hoeven
John Henry HoevenOvernight Energy: Bipartisan Senate group seeks more funding for carbon capture technology | Dems want documents on Interior pick's lobbying work | Officials push to produce more electric vehicle batteries in US Officials, automakers aim to produce more electric vehicle batteries in US: report FCC claims on broadband access under scrutiny MORE (N.D.), James Lankford
James Paul LankfordMueller fails to break stalemate on election meddling crackdown Schumer calls for briefing on 2020 election security after Mueller report How Republicans are battling judicial obstructionism today MORE (Okla.) and Dan Sullivan
Daniel Scott Sullivan Embattled senators fill coffers ahead of 2020 Republicans defend McCain amid Trump attacks Overnight Defense: Senate rejects border emergency in rebuke to Trump | Acting Pentagon chief grilled on wall funding | Warren confronts chief over war fund budget MORE (Alaska).
"Montanans and the American people need assurance that their private information is safeguarded from all threats," Daines said in a statement. "This commonsense legislation ensures transparency as well as security in protecting our citizens from identity theft and fraud."


Source: on 2019-05-03 10:03:45

Read More At Source Site