Shipping players seek P10-B stimulus package – The Manila Times
|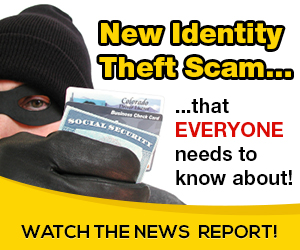 Local domestic shipping operators and shipbuilders have asked Congress for a P10-billion economic stimulus package to support their businesses and help their industries recover from massive losses incurred as a result of the coronavirus disease 2019 (Covid-19).
This was disclosed recently by the Maritime Industry Authority (Marina) Administrator Robert Empedrad, who also pointed out that domestic shipping lines and shipbuilding companies were reeling from the impact of the pandemic and have incurred losses in the last three months.
"The shipping companies requested for an economic stimulus, which was presented by the Department of Transportation (DoTr) to Congress. They requested P10 billion to provide for shipping companies and shipyards [in order] to recover from their huge losses. We're hoping that the Congress will release the funds," Empedrad said during a virtual press briefing recently.
Engineer Sammuel Lim, chairman of the Society of Naval Architects and Marine Engineers (Soname) said the shipping sector reported an estimated loss in revenues amounting to P830 million from March to April this year while the shipbuilding and ship repair sector registered P2.15 billion in losses a month.
"The domestic shipping companies asked for help on emergency credit lines, relief of loan obligation and hopefully rollback of excise tax for this year," he said.
The Philippine Liner Shipping Association (PLSA), with members composed of nine big shipping companies in the country, asked for emergency lines of credit operations amounting to P3 billion.
PLSA sought for relief on current loan obligations through a long-term credit facility with low interest and waiver of interest cost for six months. The group also asked for a rollback in excise tax to zero percent for this year, which would amount to P875 million, based on 2019 excise tax figures.
"The shipyard sector is equally indispensable in the shipping industry. Shipbuilding and ship repair companies provide maintenance service that ensures the safety of sea transport vessels," Lim said.
The Shipyards Association of the Philippines (SHAP) said it would need emergency soft loan for shipyards and boatyards amounting to P1.456 billion.
SHAP Chairman Meneleo Carlos 3rd said the 118 shipyards in the Philippines were affected by the pandemic in varying degrees. Some build yards were able to operate, but most repair yards had to stop operation completely.
"Most suppliers were unable to deliver. Almost all importations were delayed. Foreign ships crews, technicians and inspectors were unable to visit yards and vessels," Carlos said.
The shipyard industry asked the government to provide a loan through the Development Bank of the Philippines (DBP) to help sustain their business operations. They asked that the loan would be payable in five years with low interest rate, no collateral, and that the lending decision or loan approval must be made within 30 days from the date of application.
The approved amount of loan should be based on the paying capacity and size of the business operation of shipyards and boatyards.
The shipyard industry would need about P1.456 billion, broken down as follows; Class A shipyards, with seven registered companies would require total loan amount of P350 million; Class B with 14 shipyards need P280 million; Class C with 98 companies need P686 million; and boatyards with 140 members would require a total financing of P140 million.
Source: on 2020-06-23 12:07:30

Read More At Source Site