Shore Up! Inc. launches partnership with DSS for financial literacy and GED prep
|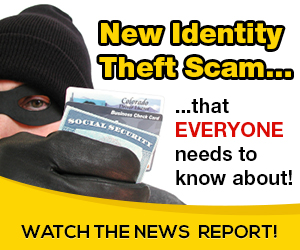 SALISBURY, Md.- Shore Up! Inc. in Salisbury recently launched a partnership with Wicomico, Worcester, and Somerset Departments of Social Services for financial literacy classes and G-E-D prep.
The effort is a part of Shore Up's Two Generation Whole Family Approach program that helps individuals and families combat intergenerational poverty.
We are told DSS will serve as a referral source for the agency's financial literacy classes and GED course, sending their clients to Shore Up.
In return, DSS will do job readiness training for Shore Up's 2Gen clients.
We're told there's a big need in the community to educate people about these services.
"I hope we can serve more clients and help people get out of poverty, that's my goal. I mean everybody has a starting point," Denise White, the 2Gen Program Manager, said. "If we can educate them and teach them how to do better or how to do much better, than what they already are doing then they'll achieve much higher heights."
Financial literacy classes are held once a month through Zoom, usually at the beginning of the month.
We're told people who are a part of the agency's Head Start program and the Christian Shelter can also participate.
Also, all qualified applicants must meet the income guidelines at 200% of the poverty level.
In addition, we are told once a person takes a financial literacy class, 2Gen program will assist them in any other needs they may have like job training (CNA, Child Development Associate, CDL) , resume and job application assistance, GED classes, credit repair, enroll in Head Start or any other services that SHORE UP! offers.
Potential participants of the Financial Literacy classes may choose a morning, evening or weekend class.
Classes will be held Dec. 7 to Dec. 10 from 10 a.m. to 11a.m.; Dec. 7 to Dec. 10 from 7 p.m. to 8 p.m. or Dec. 12 and 13 from 3 p.m. to 5 p.m.


Source: on 2020-12-05 17:30:00

Read More At Source Site