Shred your documents during Mansfield event – Entertainment & Life – Times Record
|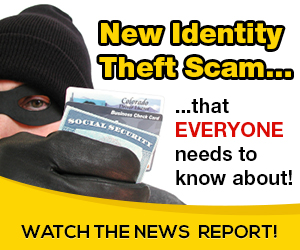 Today's Bank will host a free Community Shred-it event from 2-5 p.m. May 3 at its branch location at 101 S. Seba Scott Ave. in Mansfield.
The public is invited to bring their confidential, personal information to the bank to be shredded and will have the opportunity to dispose of documents containing personal information such as bank statements, tax records, canceled checks, pay stubs, medical records and other paperwork that may include personal data including account numbers or social security numbers. Properly destroying this type of information will help reduce the chance of identity theft occurring, according to a news release from Today's Bank.
"It is so important to safely and securely dispose of confidential information. With the increase in fraud, data breaches and identity theft, consumers need to be diligent in protecting their personal data," David Scruggs, market president at Today's Bank, says in the release. "Shredding your documents will provide peace of mind knowing that your information won't be obtained by a criminal for fraudulent use."
Tips on protecting your information and preventing identity theft and fraud can be obtained during the Shred-it event. The Federal Trade Commission has additional valuable information on their website at www.consumer.ftc.gov/topics/privacy-identity.
Call Today's Bank at (479) 928-4418 or email [email protected] for information.
Source: on 2019-04-14 01:48:45

Read More At Source Site