Spending: The power of putting your credit on ice
|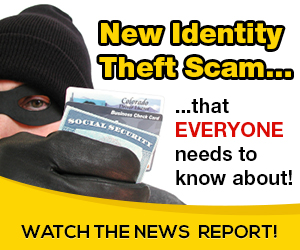 The case for placing a security freeze on your credit reports is stronger than ever, even if you haven't yet suffered identity theft.
Thanks to a federal law that went into effect last year, both placing and lifting a freeze is free for everyone. And when you ask to remove a freeze online or by phone, the credit agencies —
Equifax
,
Experian
and
TransUnion
— must lift it within an hour of receiving your request.
A freeze is designed to stop a criminal in his tracks if he attempts to open a credit line in your name. (It does not, however, block criminals from accessing accounts you already have.) A lender cannot view your credit report — a collection of data about your credit activity — in response to a new credit application when a freeze is in place.
You must contact each credit agency separately to place and remove freezes. For detailed instructions, including web links and phone numbers for the credit agencies, go to kiplinger.com/links/freeze. For good measure, you could also freeze your report with Innovis, a fourth credit agency, at www.innovis.com or by calling 800-540-2505.
When you place a freeze, each agency will give you a PIN, which you may later need to provide to unfreeze the reports. Equifax and TransUnion now allow customers to thaw their reports through password-protected online accounts (no PIN required), but you'll still need the PIN to lift a freeze over the phone. Keep your PINs and passwords in a safe place.
Be aware that new creditors aren't the only entities that may want access to your credit report. Some banks, for example, ping a potential new customer's credit report for identity verification when he or she applies to open a checking or savings account. If you want to use a third-party service that offers free credit scores, access to your credit reports or monitoring of your reports for significant changes, you may have to lift the freeze when you enroll — or, in some cases, the service won't work at all.
Ask a service which credit agency's report it accesses — you may have to lift the freeze at only one agency. To create a My Social Security account online, for example, you'll have to remove a freeze temporarily only on your Equifax report; you can re-freeze the report after you've enrolled. (You won't have to lift the freeze if you go to a Social Security office to open the account.)
Even if you've frozen your credit reports, keep tabs on them. Every 12 months, you can get a free copy of your report from each agency at www.annualcreditreport.com. Make sure that you recognize each account listed.
A credit-monitoring service, which regularly scans your credit report and sends you alerts of significant changes, may be useful even if your reports are frozen. For example, a change in address may indicate that someone has taken over one of your existing accounts and redirected your mail. You can get free monitoring of all three reports through CreditKarma.com (for Equifax and TransUnion monitoring) and FreeCreditScore.com (Experian).
(Lisa Gerstner is a contributing editor to Kiplinger's Personal Finance magazine. Send your questions and comments to [email protected]. And for more on this and similar money topics, visit Kiplinger.com.)
(c) 2019 Kiplinger's Personal Finance; Distributed by Tribune Content Agency, LLC.
Source: on 2019-05-12 03:18:45

Read More At Source Site