State Sen. Craig Wilcox to host free identity theft seminar in Marengo
|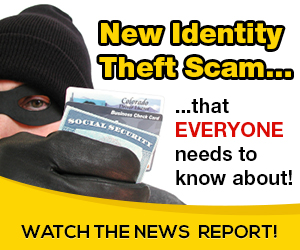 To help bring awareness to one of the most common consumer fraud crimes, State Sen. Craig Wilcox is hosting an identity theft seminar on June 19 at Marengo City Hall.
The public is invited to attend and learn helpful tips on fraud prevention, including steps to protect themselves and others against identity theft, scam artists and fraudulent businesses.
According to the Federal Trade Commission, there were more than 16,000 identity theft complaints in Illinois during 2018.
"There's an old saying that 'Knowledge is power.' Having the right information can help you protect yourself from dishonest people," said Wilcox, R-McHenry. "I hope you will take advantage of the information available at my Identity Theft seminar."
The free seminar will be held from 10:30 to 11:30 a.m. on June 19 at 132 E. Prairie St.
Seminar topics include:
• How to avoid identity theft
• How you can protect yourself, your friends and family from scam artists and fraudulent businesses,
• How to check your credit report,
• Your rights under the new credit card rules, and
• How to file a consumer fraud complaint.
The free seminar includes refreshments and informational legislative brochures.


Source: on 2019-06-12 16:15:00

Read More At Source Site