STOP SCAMS: Consumer Protection Workshop | Calendar
|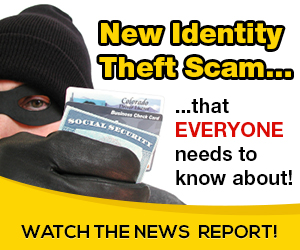 Tennessee has the 10th highest per capita rate in the U.S. for consumer fraud logging over 60,000 complaints, with total consumer losses topping $13.7 million. The reported numbers are alarming, per Bloomberg, one financial services firm estimates seniors lose as much as $36.5 billion a year. According to a 2016 study by New York State's Office of Children and Family Services, for every case reported to authorities, as many as 44 are not. The study found losses in New York alone could be as high as $1.5 billion.
You don't have to be a victim.
Congressman Scott DesJarlais, in conjunction with the offices of Senators Alexander and Blackburn are presenting a Stop Scams: Consumer Protection Workshop hosted by the Federal Trade Commission the morning of Wednesday, July 17th at the Lane-Agri Park's Community Center. 
In this free "Stop Scams Workshop," you will be empowered to be a Consumer Protection & Fraud Prevention advocate. The workshop will be led by a representative from the FTC addressing fraud trends and promoting tips to help you spot, stop and report scams, and assist them in developing a force field to fraud.
In addition to the FTC's fraud expert, panelists from the IRS' Taxpayer Advocate's office and TN Consumer Affairs will share information and answer questions. 
Topics include:
• Identity Theft & Imposter Scams
• Scams Against Immigrants
• Sweepstakes & Lottery Scams
• Debt Collection Scams
• Internet Safety for Teens
• Romance & Military Scams
• Telemarketing & Robocalls
• The "Do Not Call" List
• Charities & Fundraising Fraud
• Budgeting & Credit Repair
• Reverse Mortgage Scams
• Payday Loans & Cash Advances
Representatives from the VA, SSA and TN State's AAAD will be at informational tables to address specific concerns and provide educational materials to the public after the presentation. 
This event is geared toward high school & college students, counselors, teachers, as well as business owners, seniors and members of our military – everyone will benefit from this interactive workshop.
Source: on 2019-06-26 10:48:45

Read More At Source Site