Sun Life Grepa, Malayan Insurance join forces to offer credit card protection
|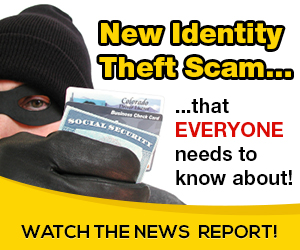 Sun Life Grepa Financial has teamed up with affiliate nonlife insurer Malayan Insurance to offer a comprehensive credit card protection solution to consumers wary of fraud and identity theft, especially when traveling.
The new product called "Card Guard Plus" bundles Sun Life Grepa's life and accident insurance with Malayan's lost/stolen card protection, online internet fraud protection, purchase protection and travel insurance for as low as P4 per day or P125 per month.
The product also offers multicard protection which allows a cardholder to cover up to three credit cards by just paying one monthly premium.
"Securing a person's financial future lies in our ability to provide protection wherever they are in life," said Joen Songco, vice president for affinity marketing at Sun Life Grepa.
"With the growing acceptance of digital payment technologies, we want to assure our clients that we are there for them to help provide financial protection," Songco said.
Depending on premium paid for a protection plan (which ranges from P125 to P300 per month), Card Guard Plus provides the following protection benefits:
For lost or stolen card, it covers as much as P250,000 worth of unauthorized transactions 12 hours prior to reporting lost or stolen credit card to credit card issuer;
In case of internet fraud, it covers as much as P250,000 worth of unauthorized online transactions 30 days prior to notification to credit card issuer;
It pays the cardholder as much as P250,000 worth of stolen, accidental loss or damaged items purchased through the credit card within 30 days of purchase anywhere in the world;
It pays the beneficiary up to P250,000 in case of death of the cardholder due to injuries, illness, or natural causes;
It pays up to P250,000 in the event that the cardholder sustains accidental bodily injury which results in loss of life, sight or limb;
It provides medical coverage both local and international travel of up to P50,000. It also covers travel inconvenience such as flight delay, trip cancelation and lost baggage.
Based on the 2015 report from the Credit Card Association of the Philippines (CCAP), nearly seven million credit cards were issued to over three million cardholders in the country, with the number of users expected to grow exponentially in the next few years as more Filipinos embrace electronic payments.
But along with the convenience that credit cards provide also comes the danger of fraud and identity theft. A global fraud study conducted in 2016 by universal payments company ACI Worldwide showed that nearly one in three credit card users is victimized by credit card fraud. —DORIS DUMLAO-ABADILLA
Subscribe to INQUIRER PLUS to get access to The Philippine Daily Inquirer & other 70+ titles, share up to 5 gadgets, listen to the news, download as early as 4am & share articles on social media. Call 896 6000.


Source: on 2018-03-18 17:00:00

Read More At Source Site