T-Mobile Allegedly Facilitated the Theft of $8.7 million Worth of Crypto by Allowing SIM-Swap Attacks
|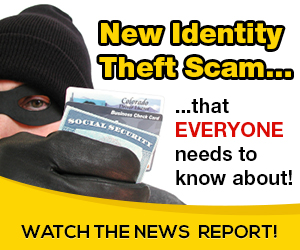 Key Highlights:
CEO of crypto company Veritaseum, Reggie Middleton sues T-Mobile for not acting to prevent the SIM-swap attacks
Middleton was a victim of several consecutive attacks and suffers severe anxiety and emotional distress as a result, the complaint states
AT&T, YouTube and Google all face freshly-filed lawsuits with similar allegations
According to July 22 filing, the telecommunications giant T-Mobile is being sued for allegedly enabling the theft of $8.7 million worth of cryptocurrencies by not cracking down on SIM-swap attacks. The plaintiff in the lawsuit is Reggie Middleton, the CEO of a crypto company Veritaseum, who was a victim of several successful SIM-swap attacks in the period of 2017 to 2019.
T-Mobile Failed to Protect Customers' Personal Information
SIM-swap attacks are a form of the social hacking method, where the attacker manages to get the victim's SIM card reassigned to a phone under his control. The hacker can either act on its own and trick the operator into swapping the SIM or is assisted by a telecommunication provider's employee, which is usually a more successful way. Once the attacker gains control of the victim's SIM credentials, they use them to reset the passwords of email, online banking, crypto wallet, and exchange accounts.
Middleton believes that protecting mobile network users against such attacks is in the domain of the service provider. According to the plaintiff, T-Mobile "abjectly failed" to protect him against such attacks, and even facilitated the identity theft by allowing the attackers to gain access to his personal and financial information. The suit states:
"As a result of T-Mobile's gross negligence in protecting plaintiffs' information, its negligent hiring and supervision of T-Mobile employees who were responsible for safeguarding that information, and its violation of laws that expressly protect the information of wireless carrier customers, plaintiffs lost $8.7 million in cryptocurrency." 
Middleton Victim of More than Four Consecutive SIM-Swap Attacks
Middleton first became a victim of SIM-swap attack in July 2017. Over the course of 2017 alone the attackers have targeted him 4 times. Despite immediately reporting each and every incident, T-Mobile did nothing to contain the attacks. The SIM-swap attacks even continued throughout 2018 and 2019. The filing claims that as a result of the frequent attacks and identity thefts, Middleton now suffers severe anxiety and emotional distress.
Middleton's crypto company Veritaseum also recently settled with the U.S. Securities and Exchange Commission (SEC) for $9.4 million over fraud allegations concerning Veritaseum's 2017 initial coin offering (ICO).
Telecoms and Big Tech Giants Face Lawsuits
The frequency of lawsuits accusing the telecom companies of allowing the SIM-swap attacks has been increasing over the past year. Naturally, T-Mobile is not the only telecom company that is being sued for its role in this kind of attack as the largest American telecom firm AT&T is currently fighting at least two active legal battles connected with SIM-swapping. Perhaps the most notable is the case of investor Michael Terpin vs. AT&T, who sues the company for $200 million punitive damages for allowing two SIM-swap attacks that cost him $24 million worth of crypto.
On a similar note, a lawsuit against the video platform YouTube has been filed this week by Apple co-founder Steve Wozniak and 17 other individuals, who also saw their identity misused. In this case, the hackers used the victims' good name and reputation to promote and increase the credibility of their fake crypto giveaway scam.
Source: on 2020-07-26 02:56:15

Read More At Source Site